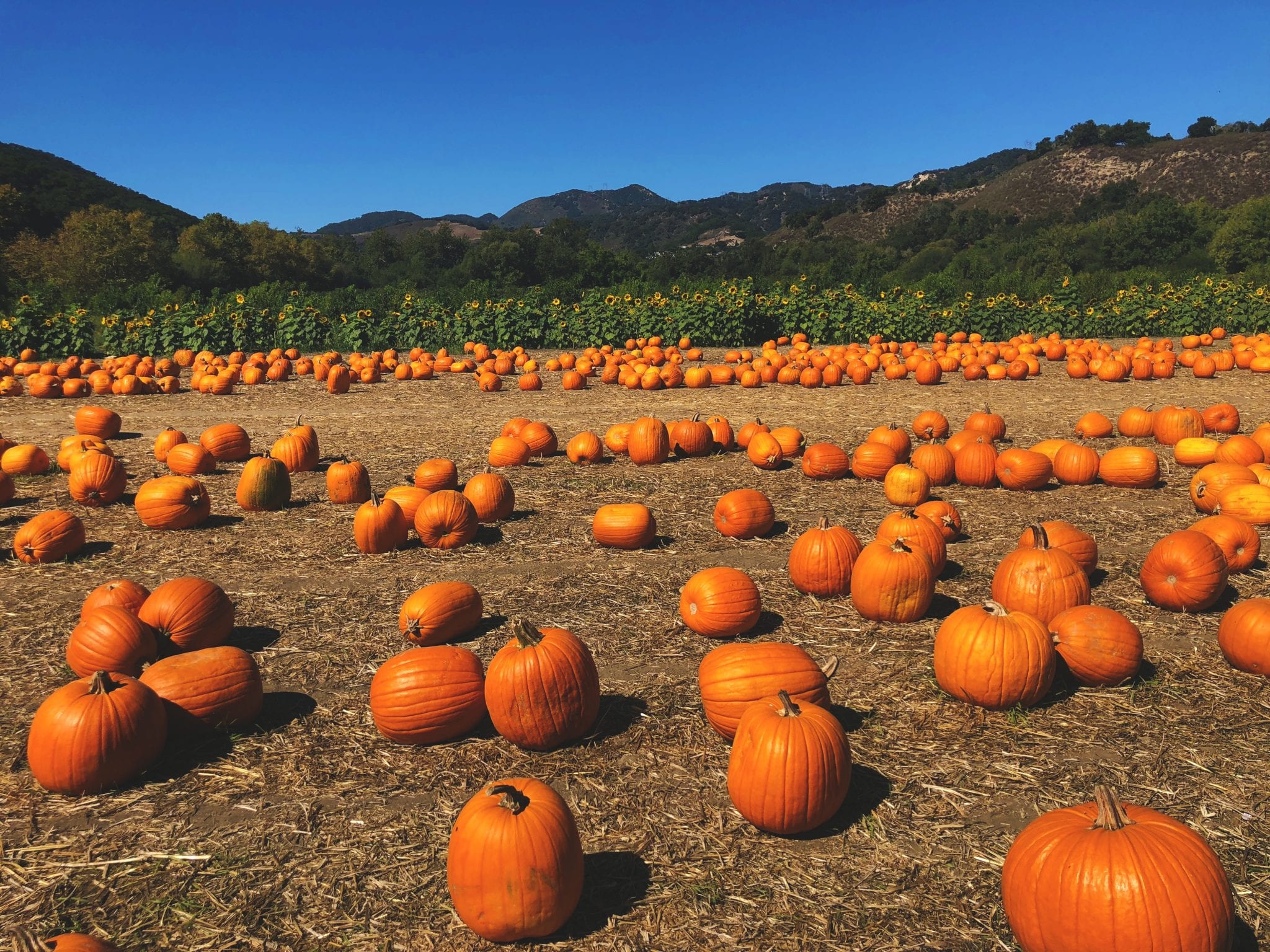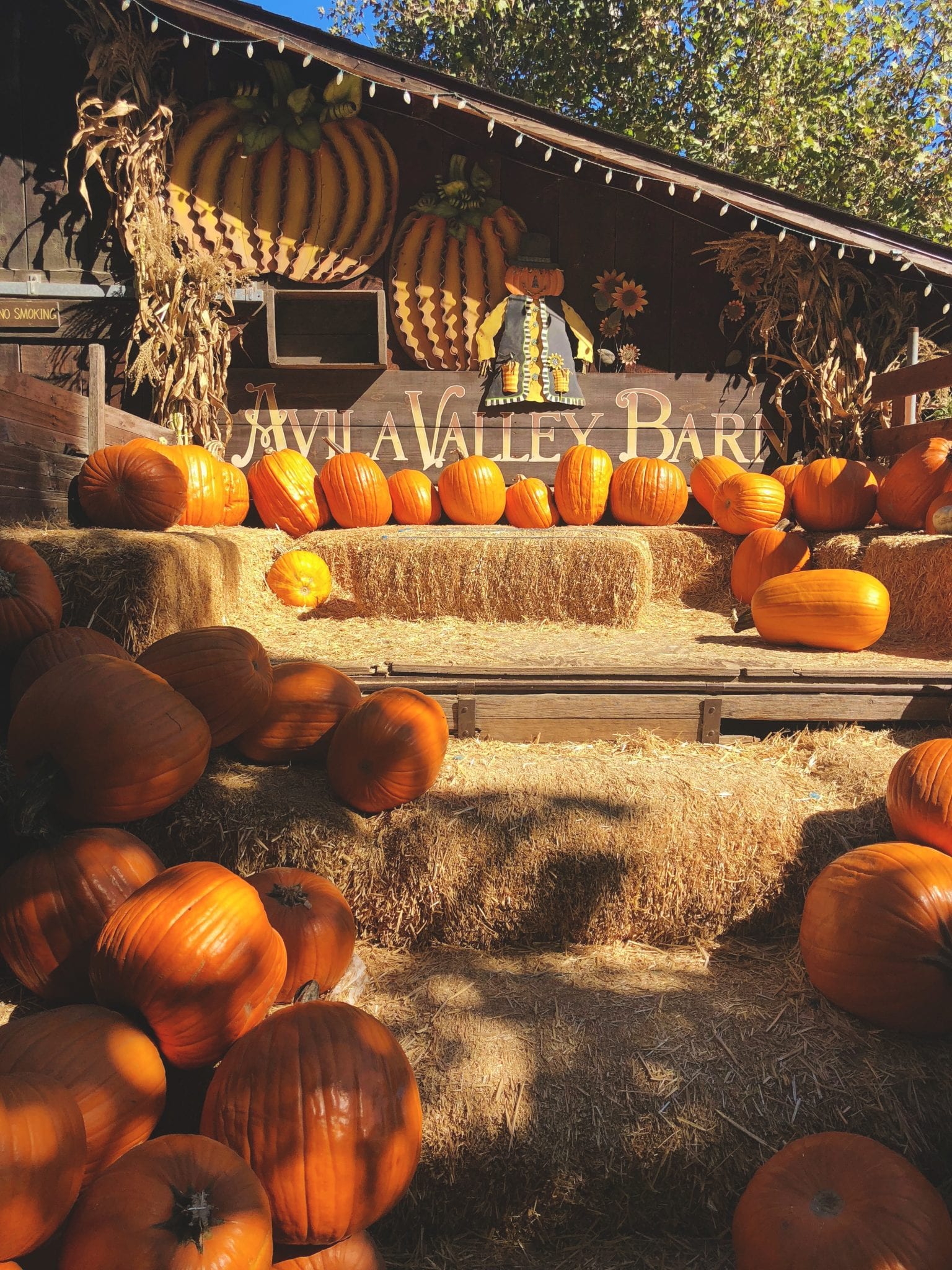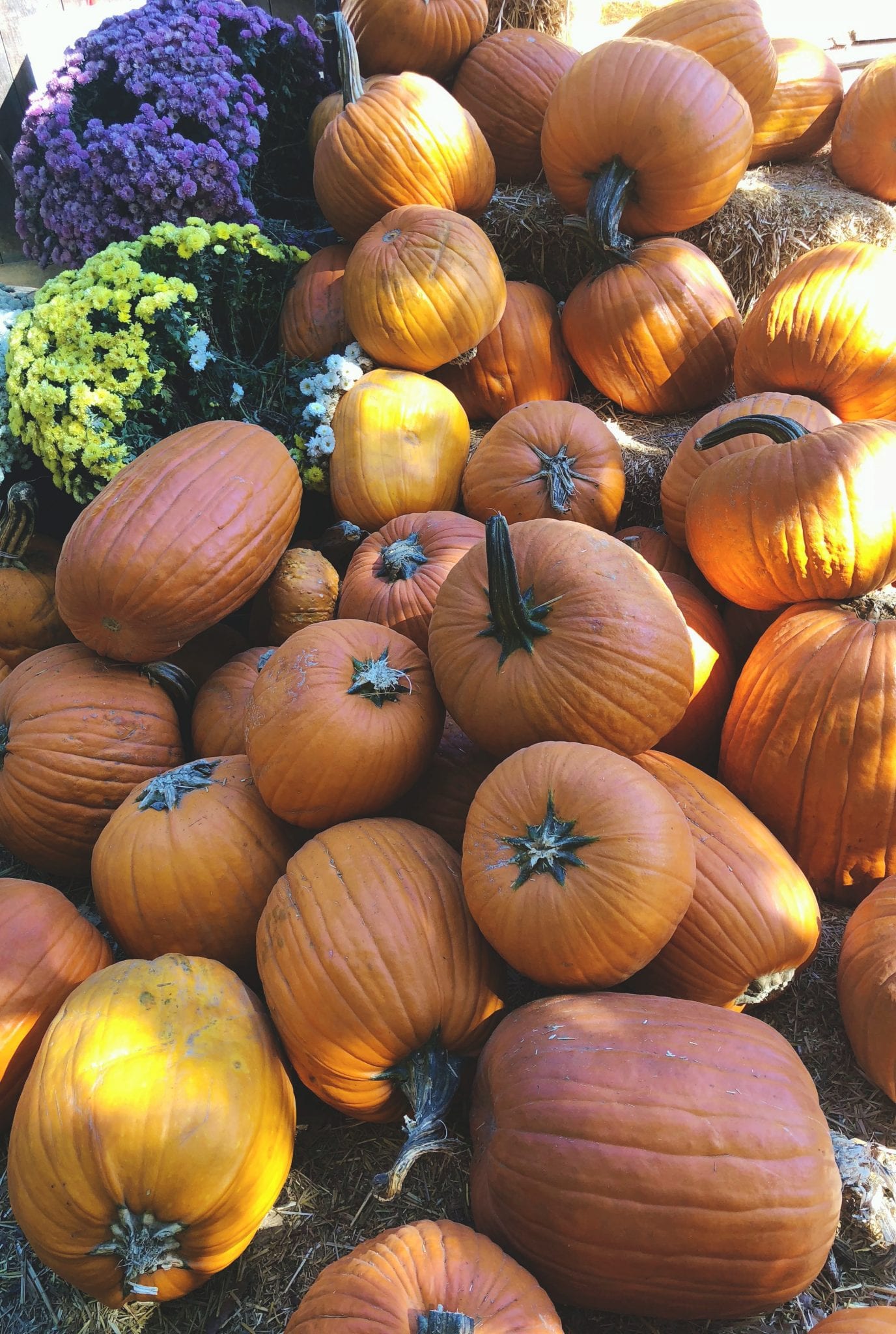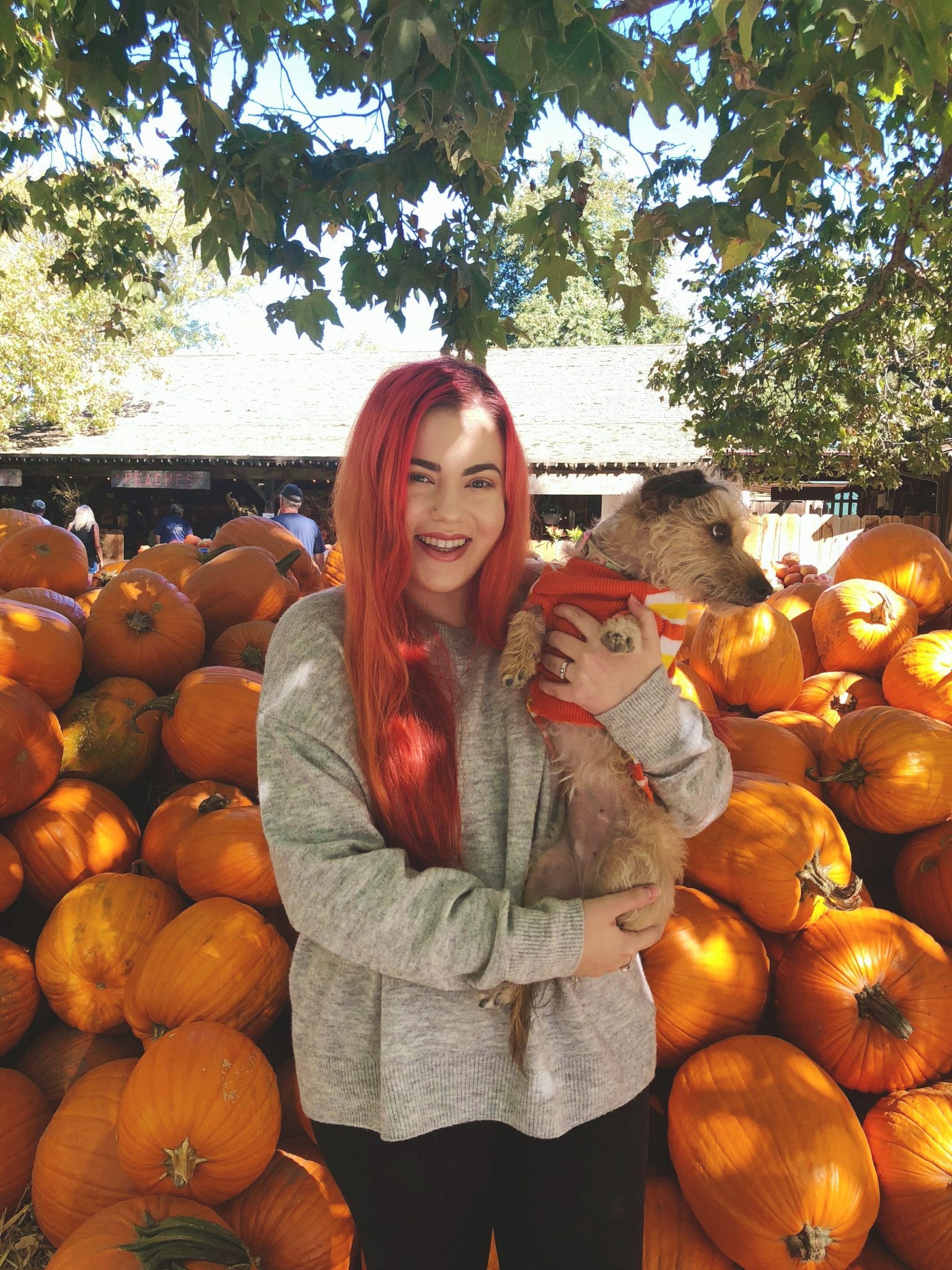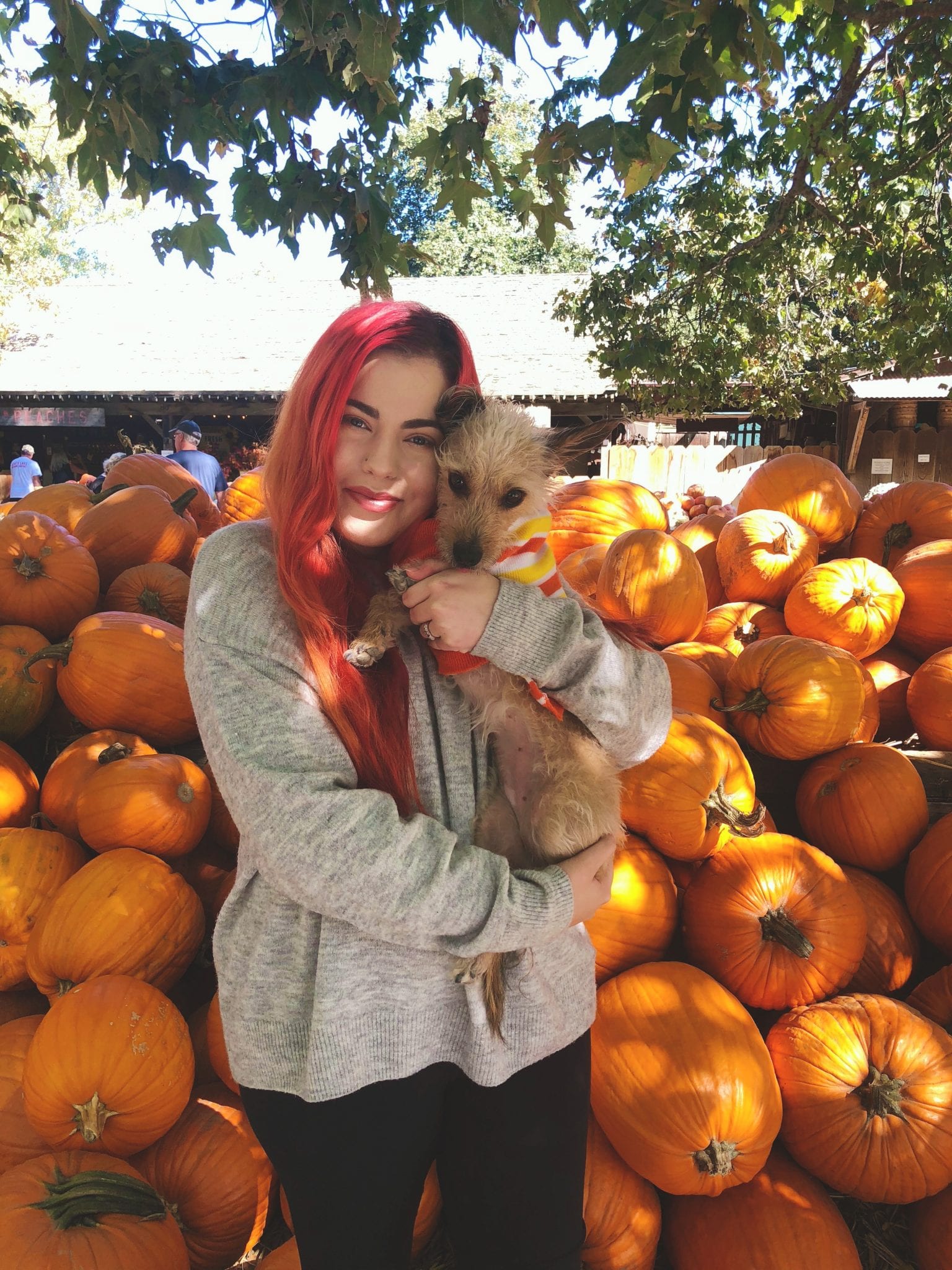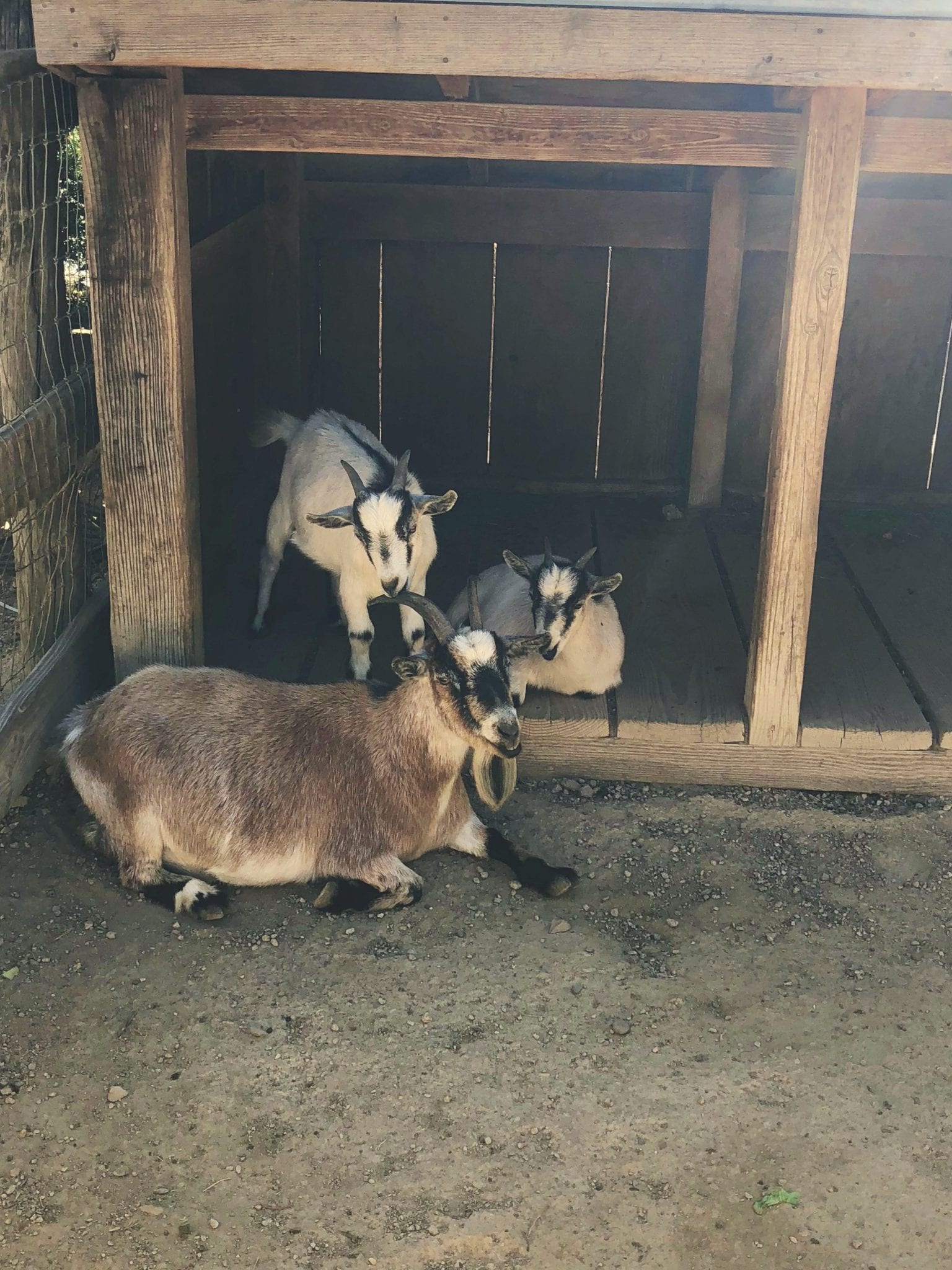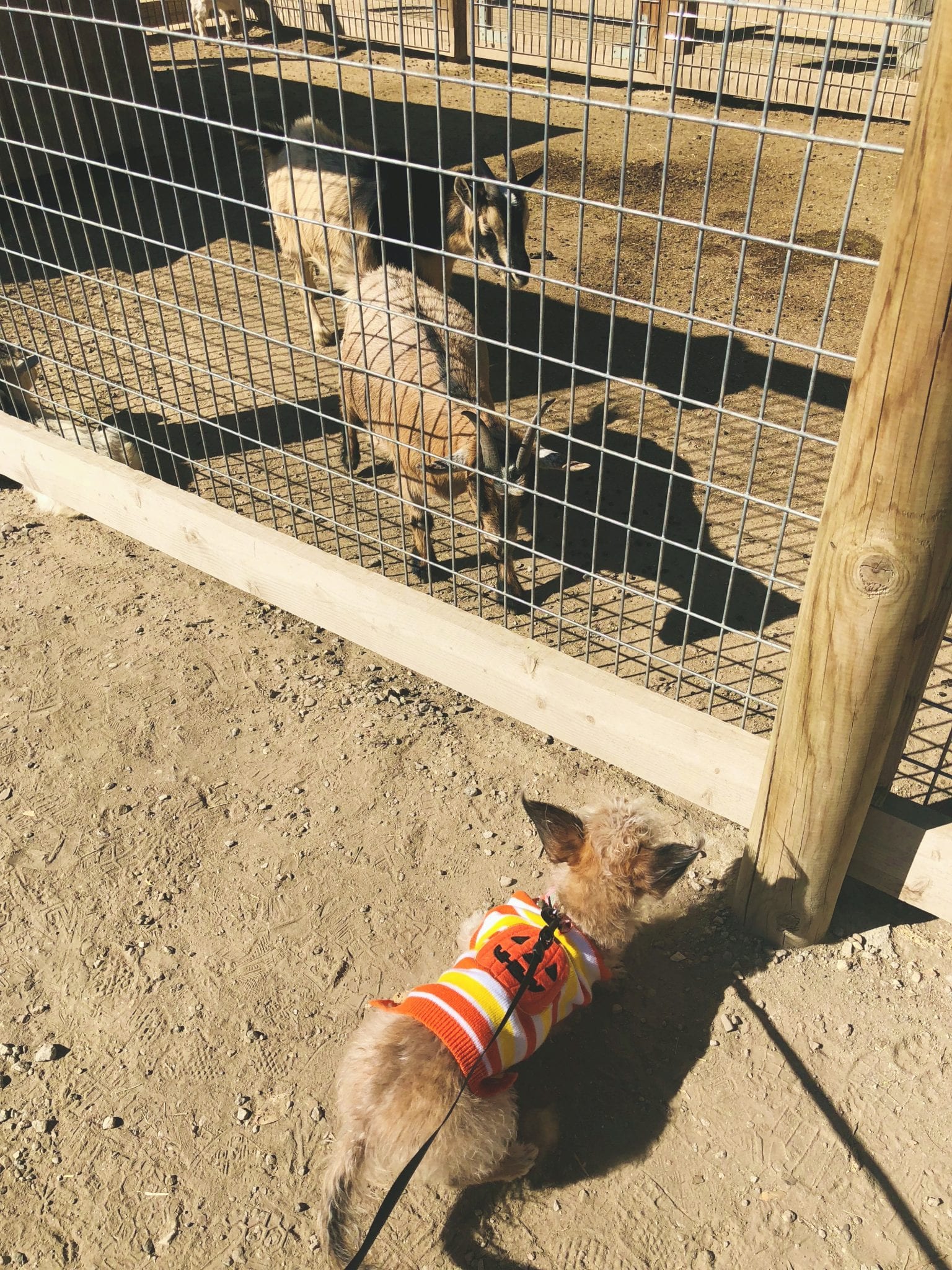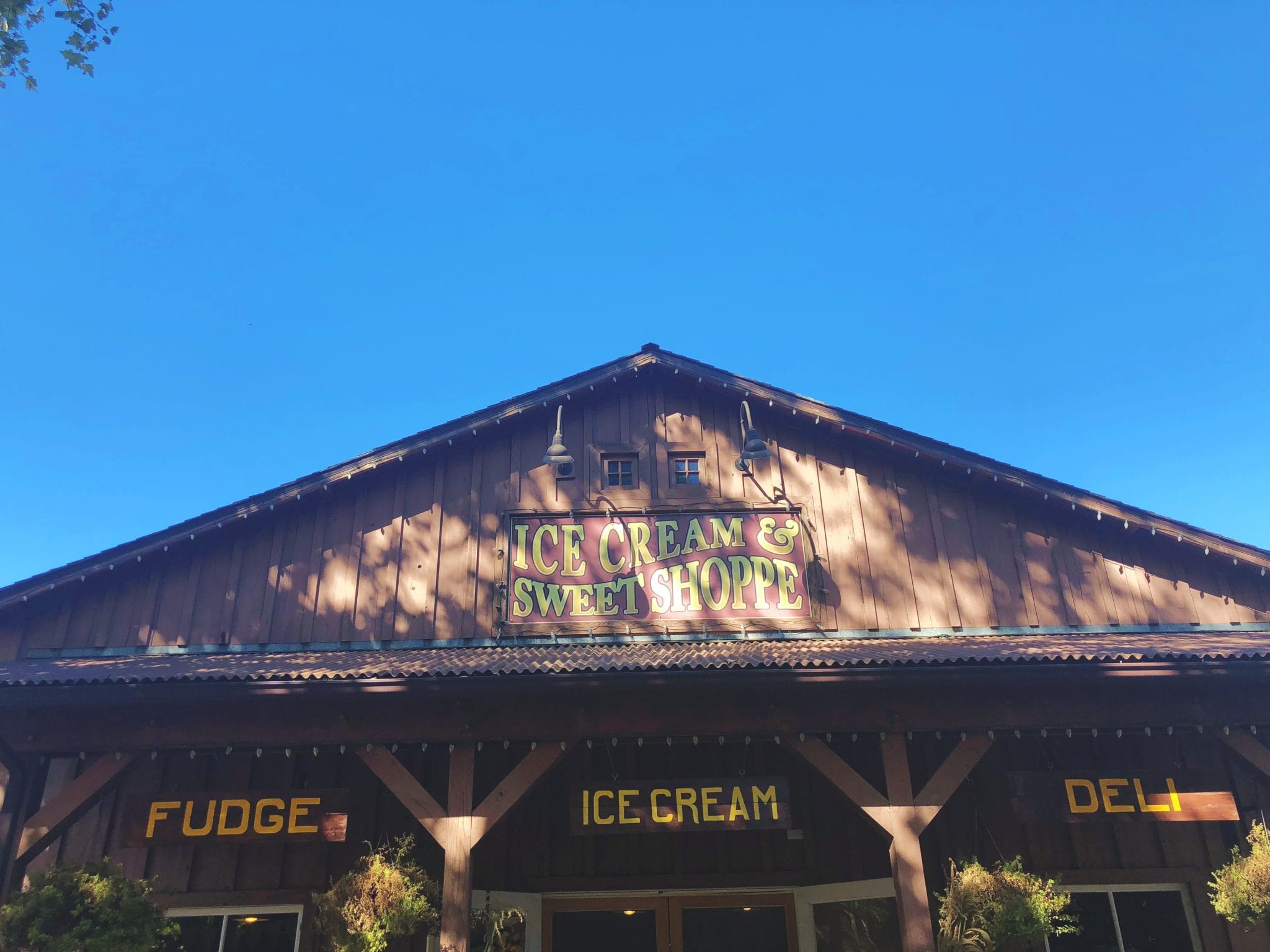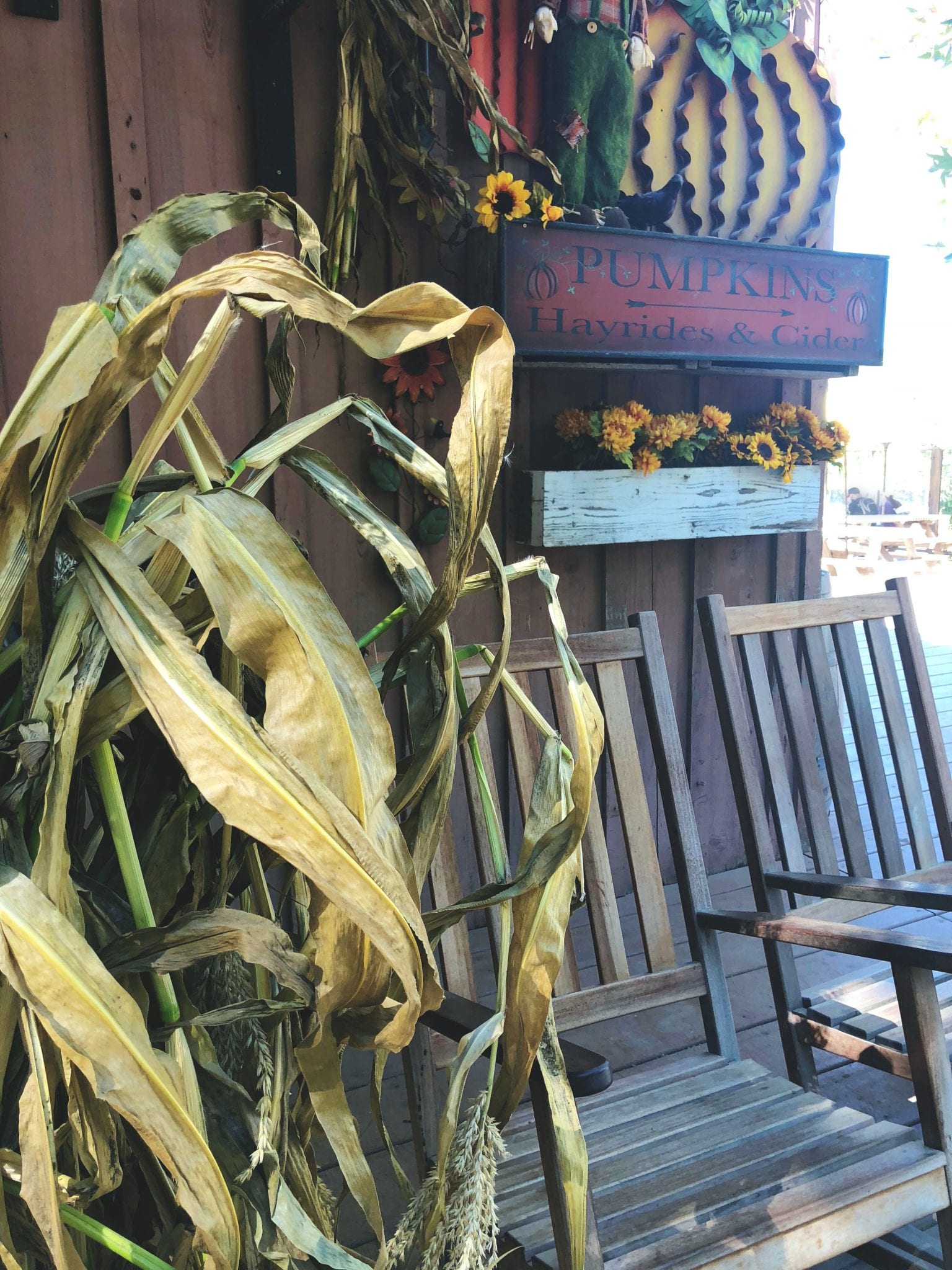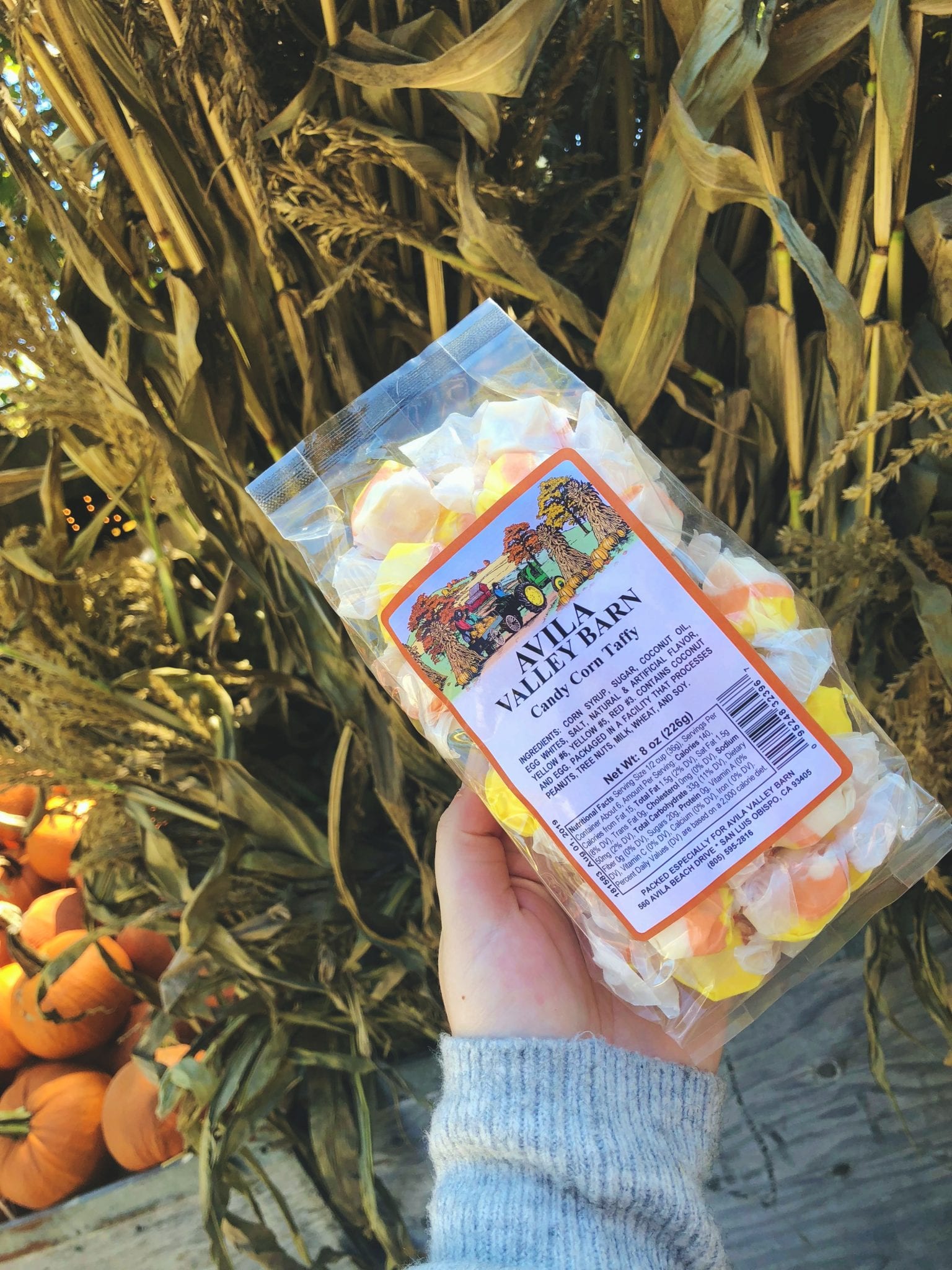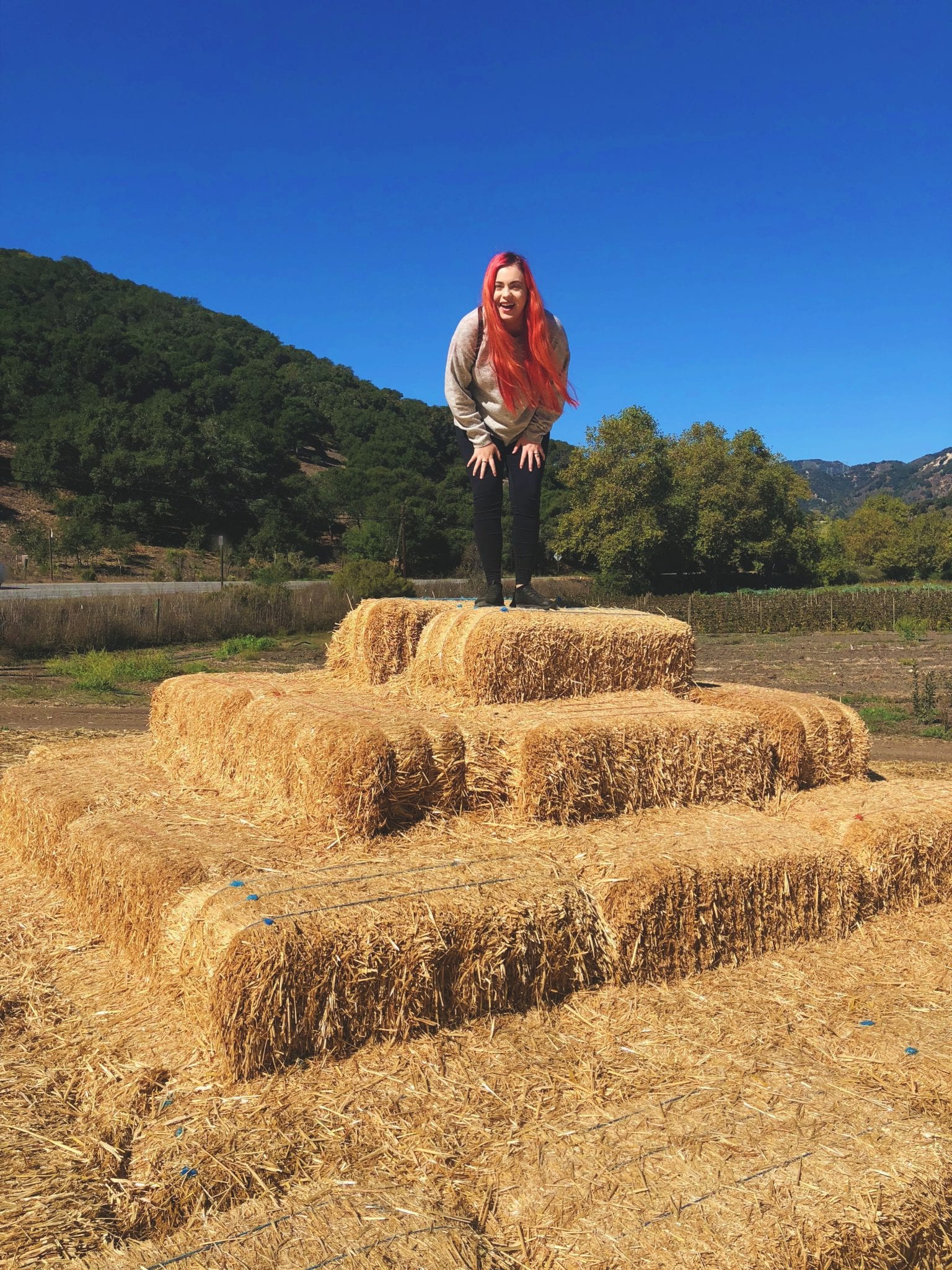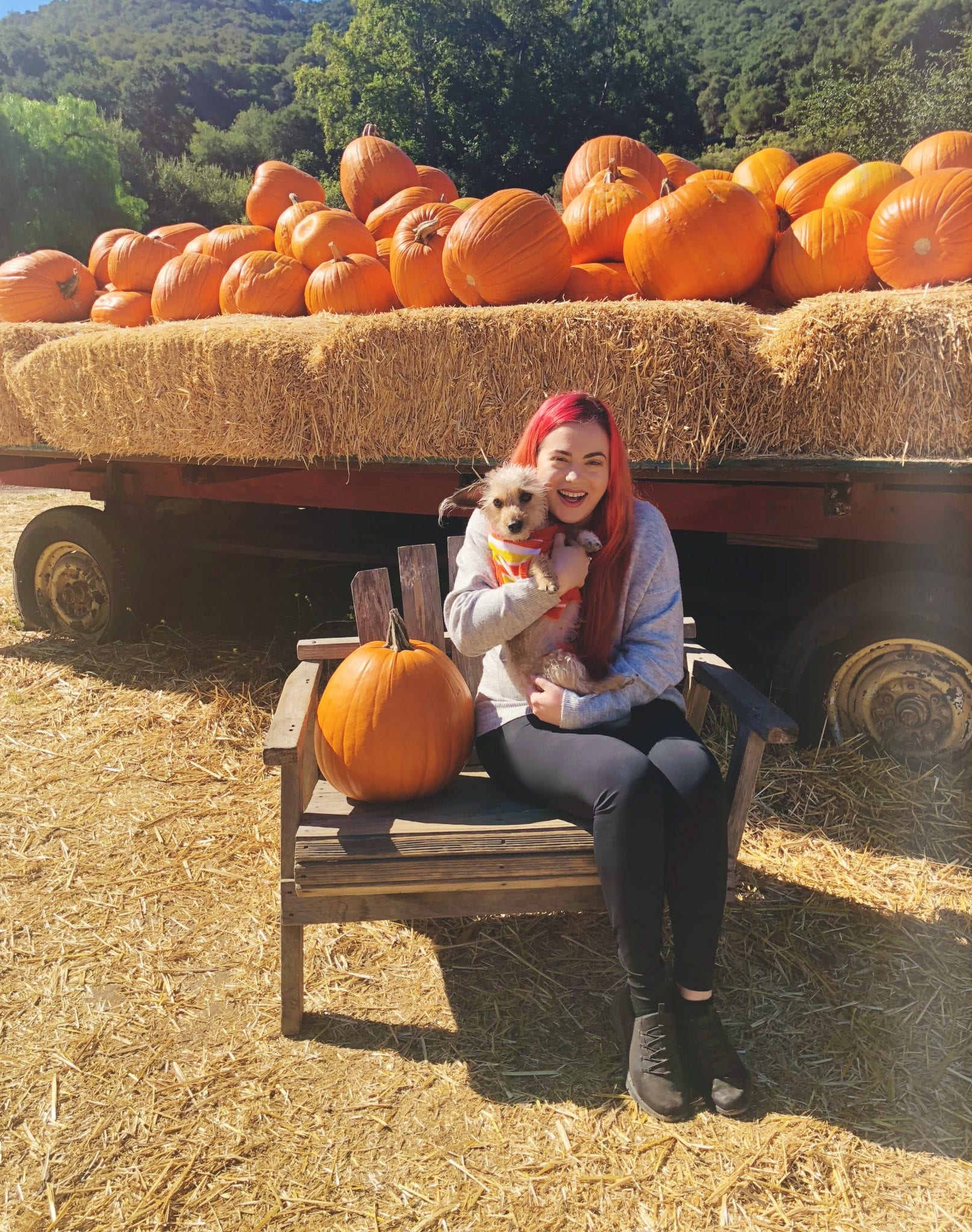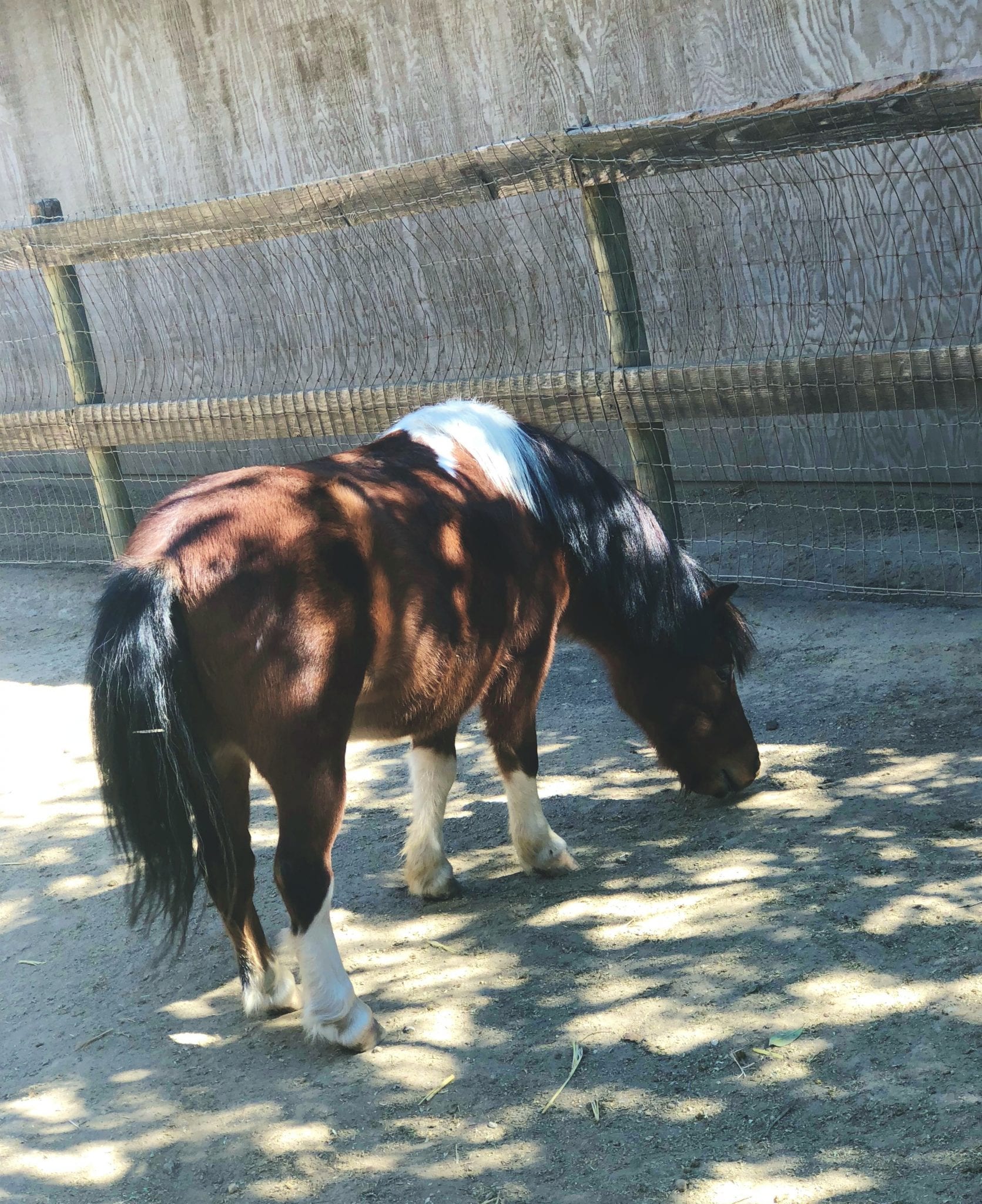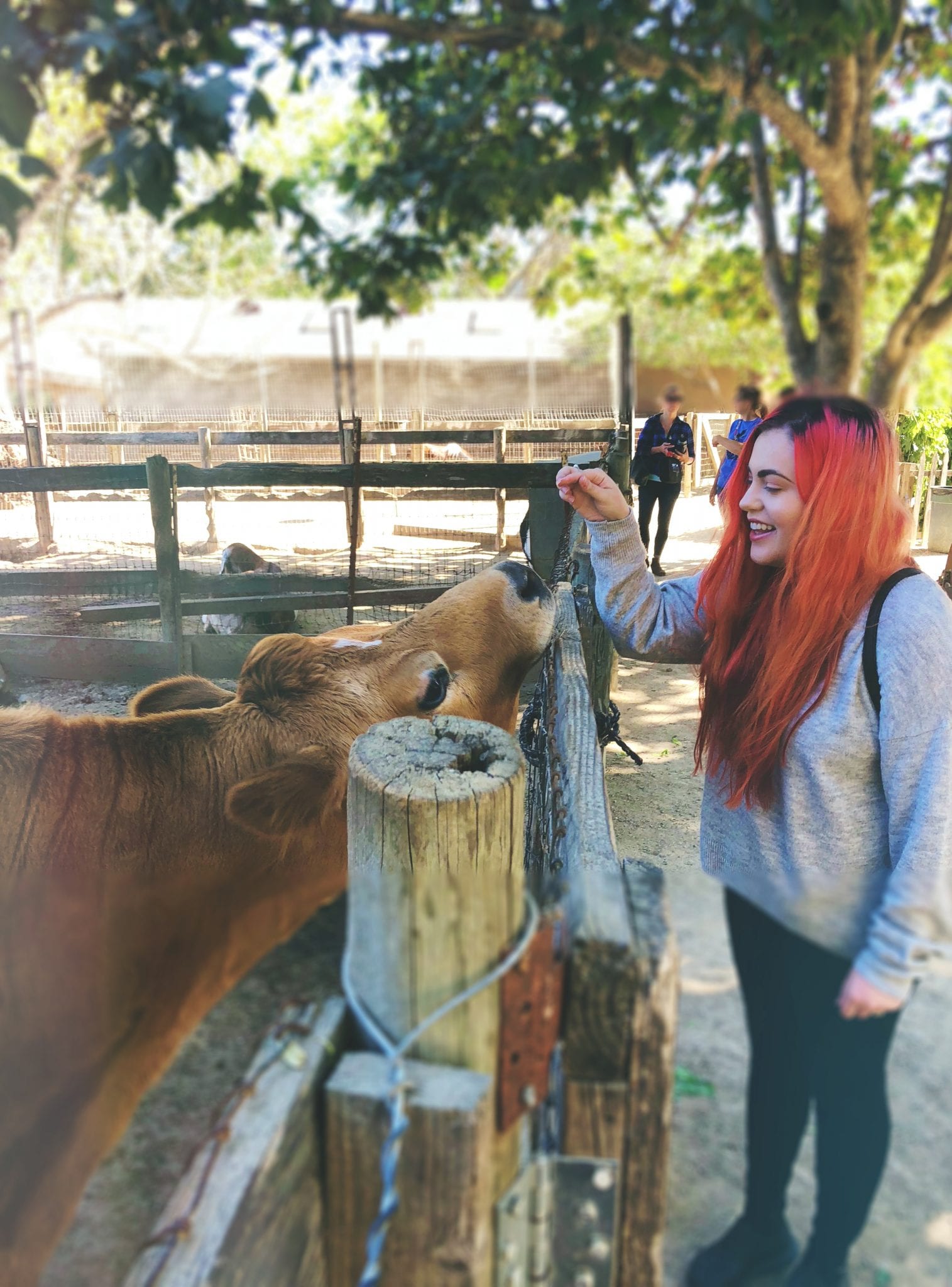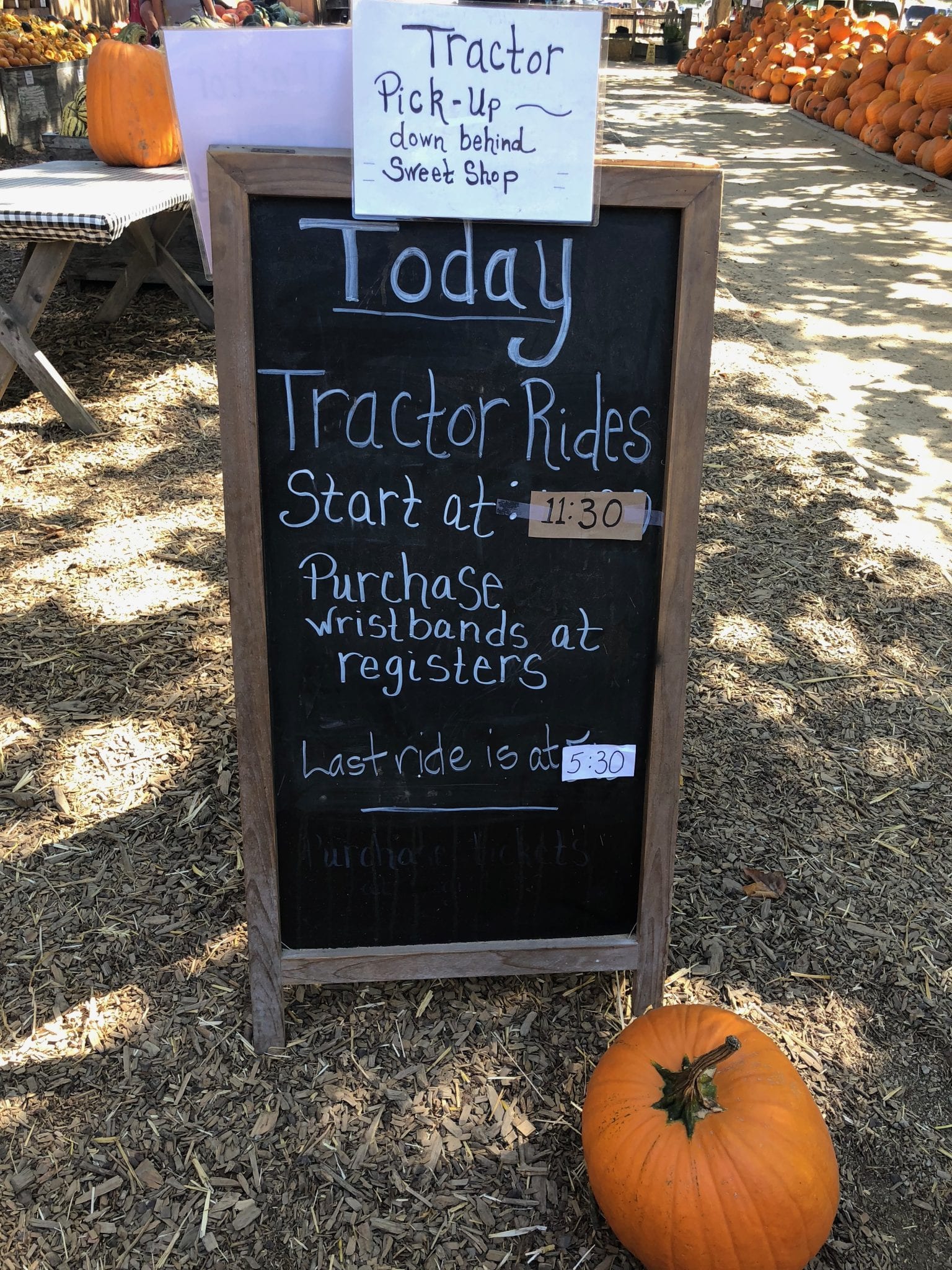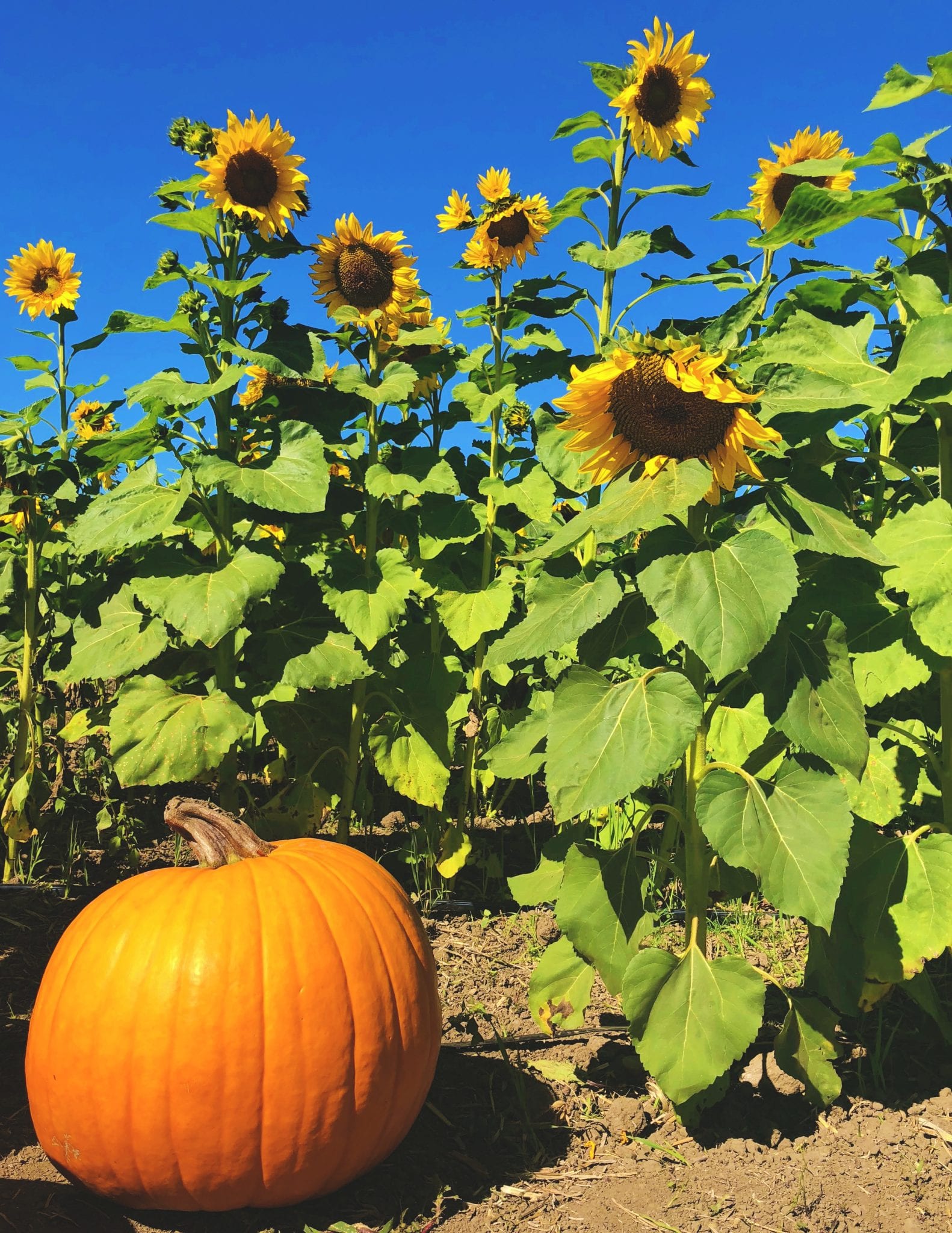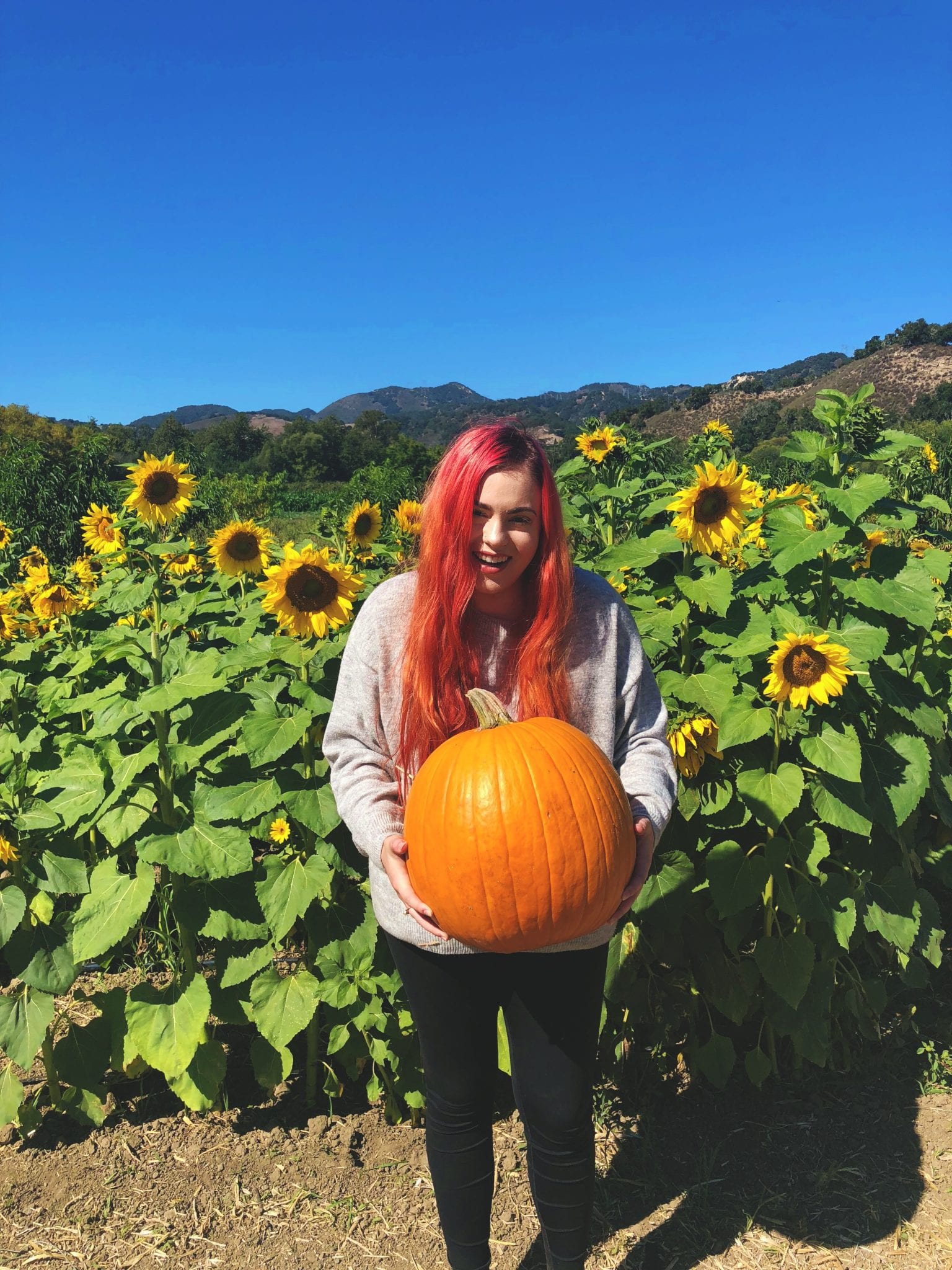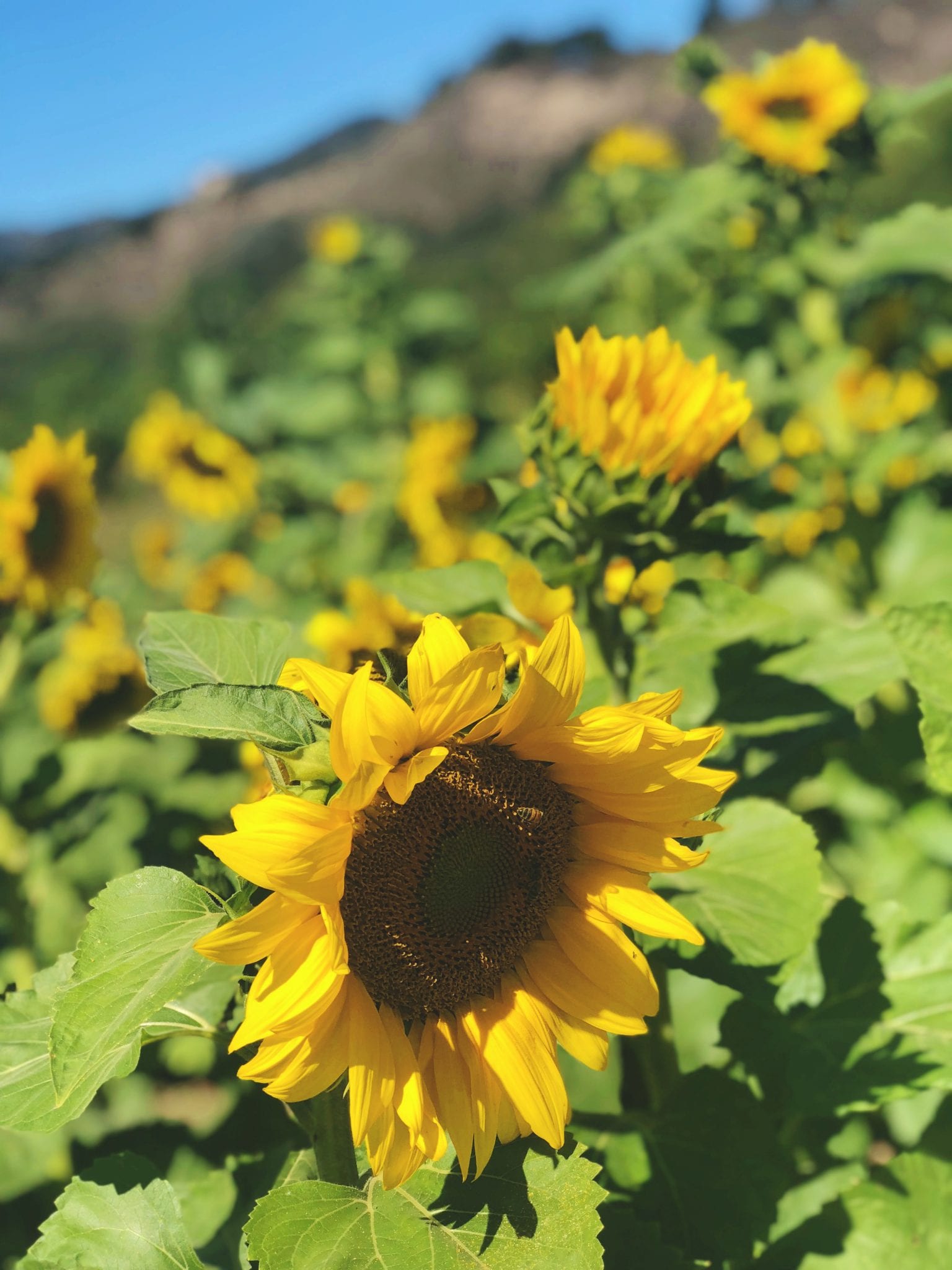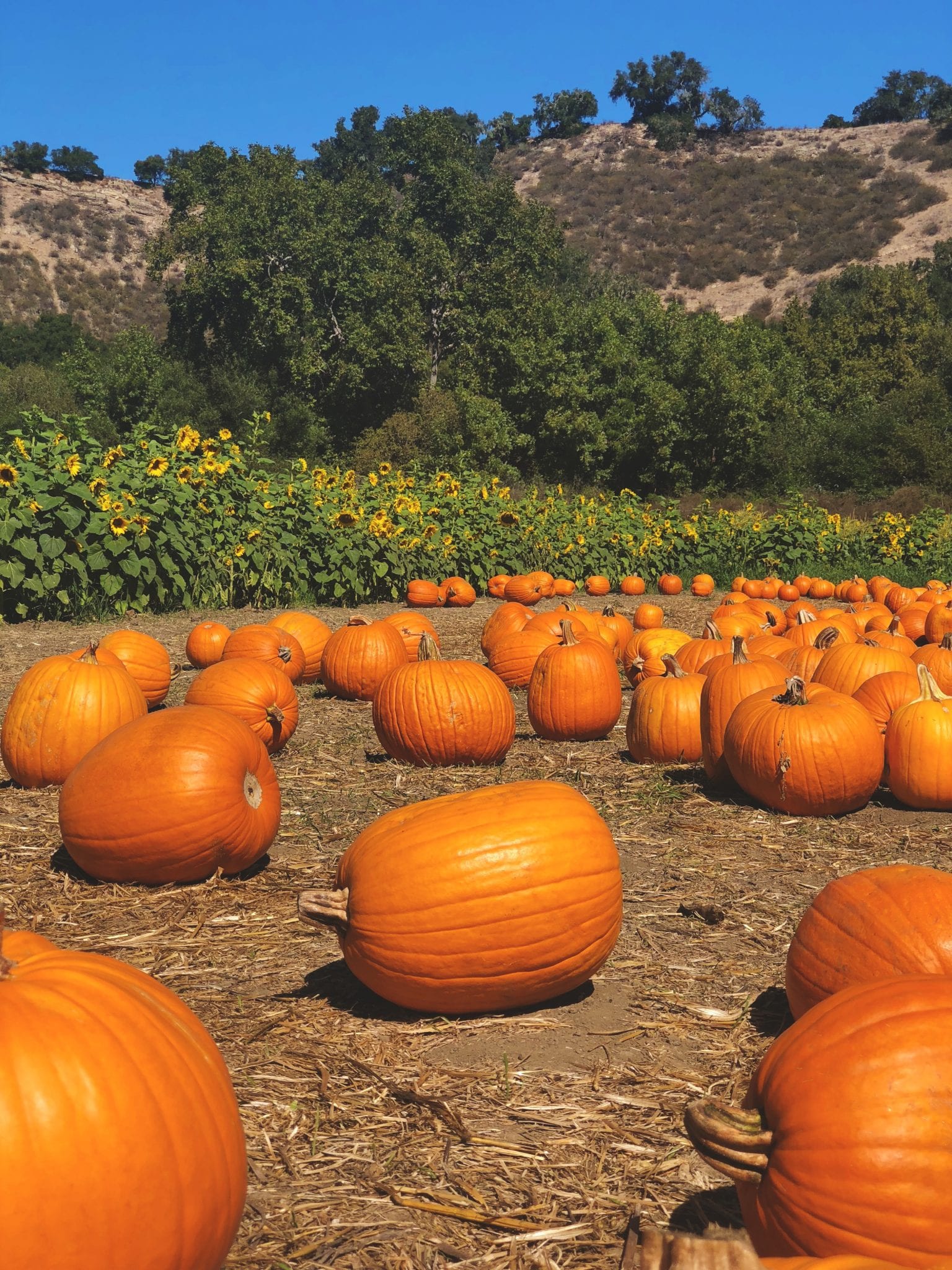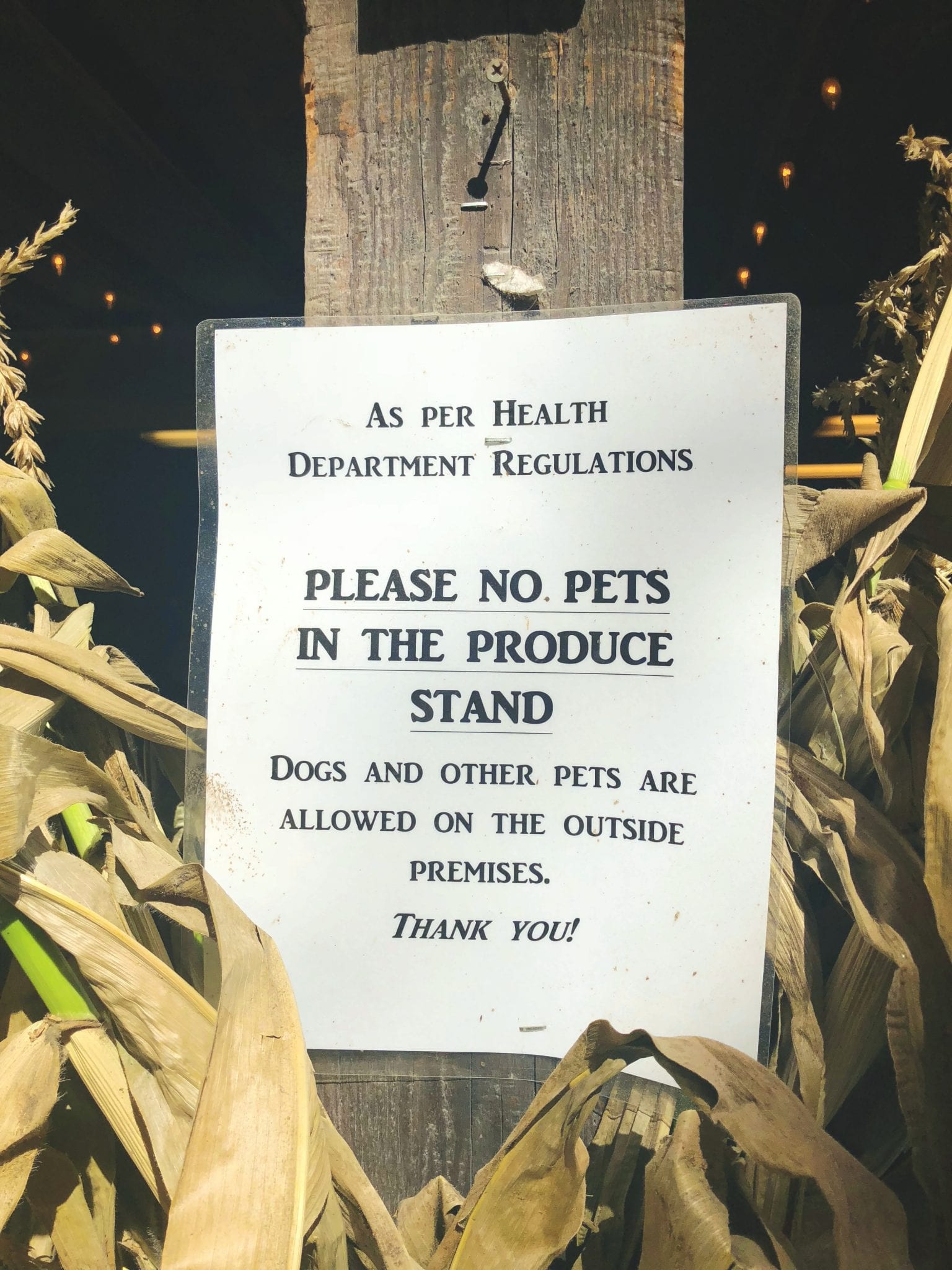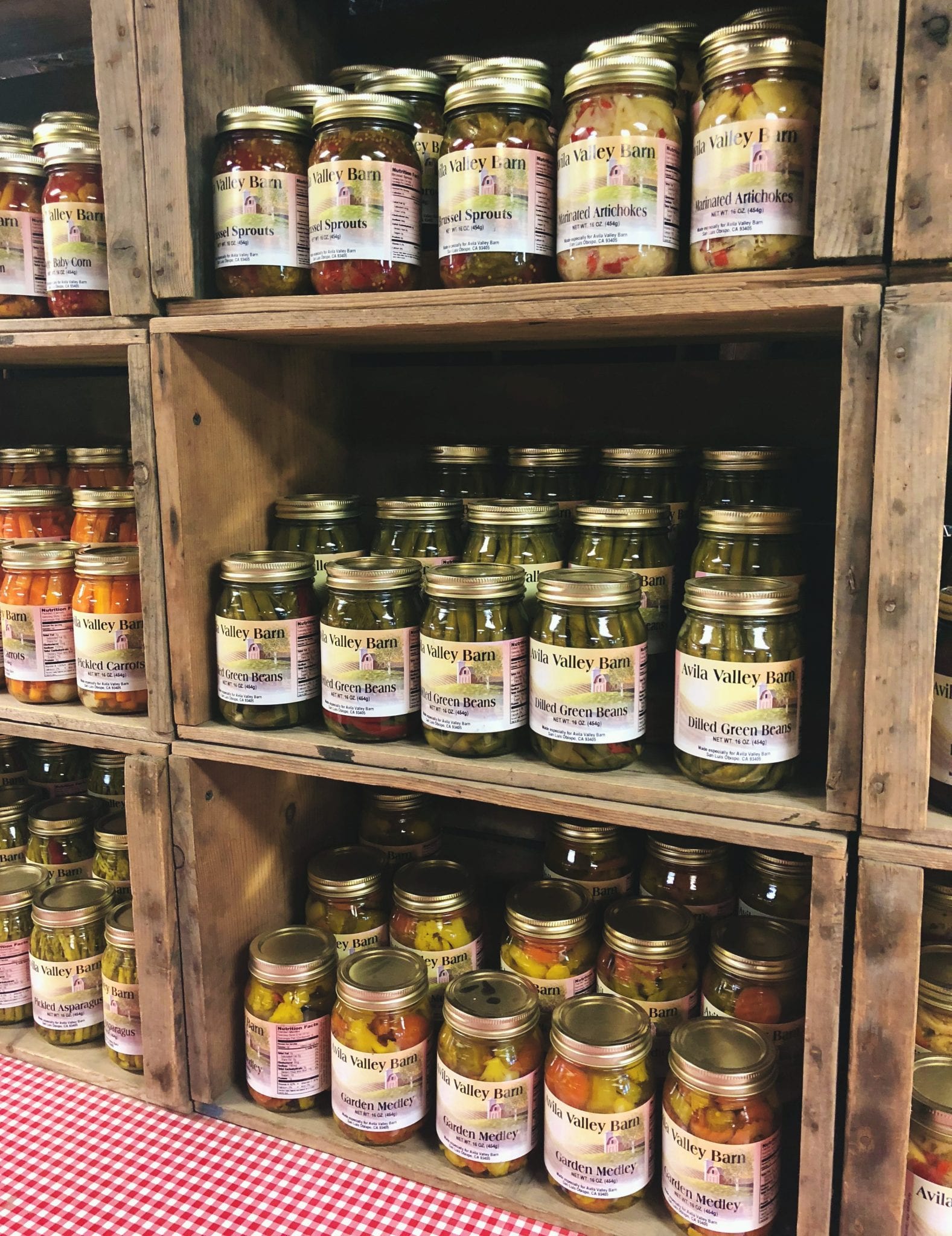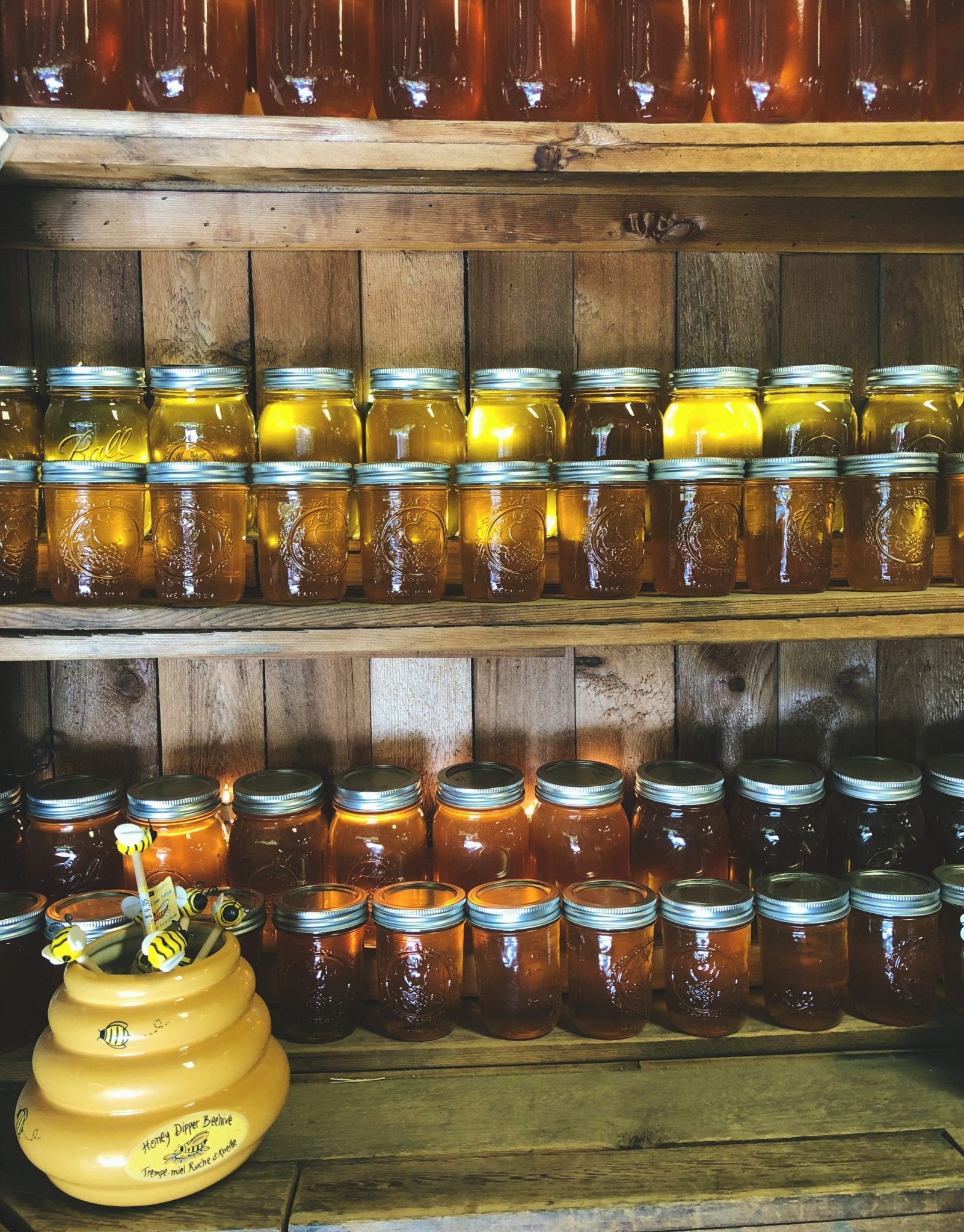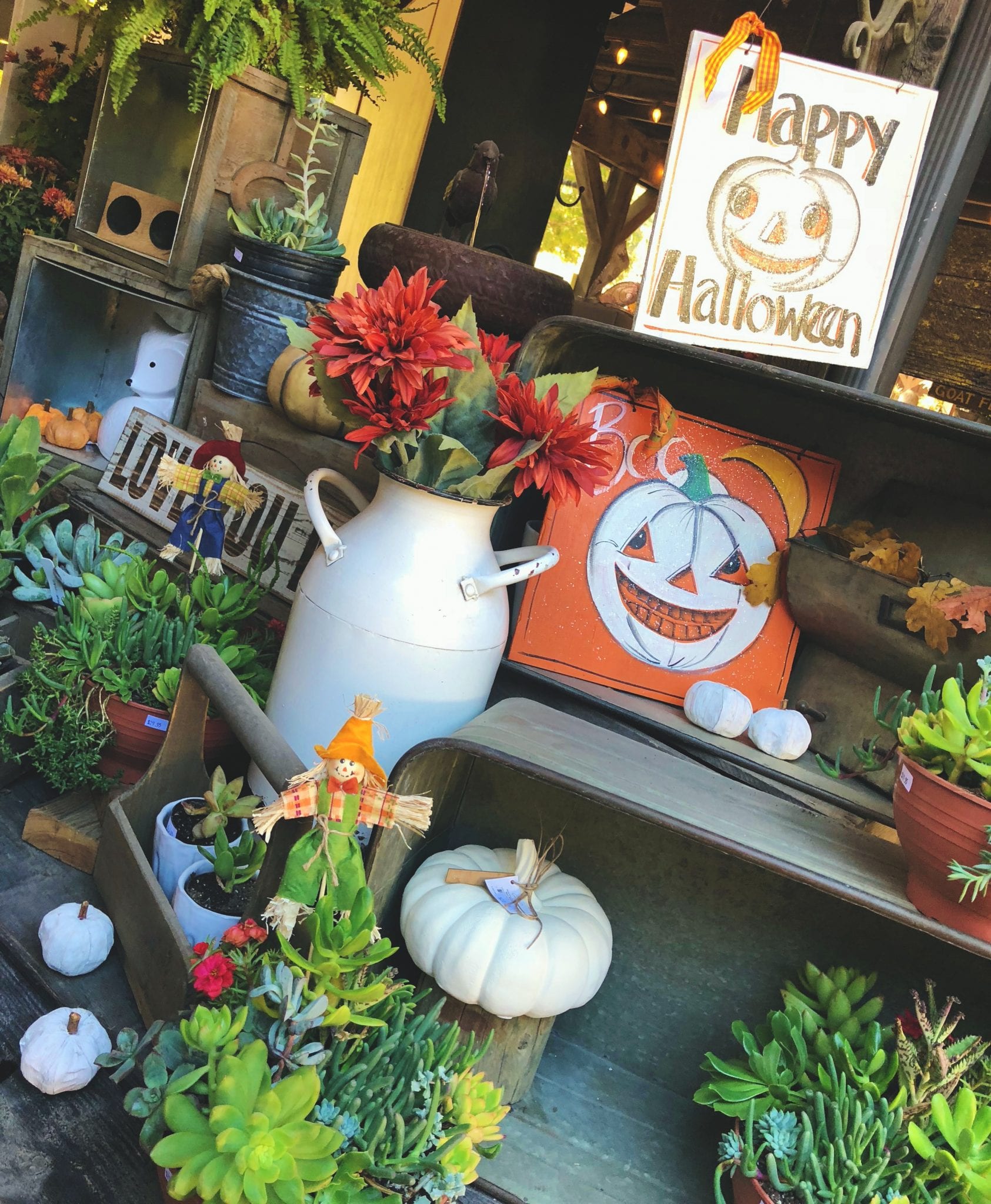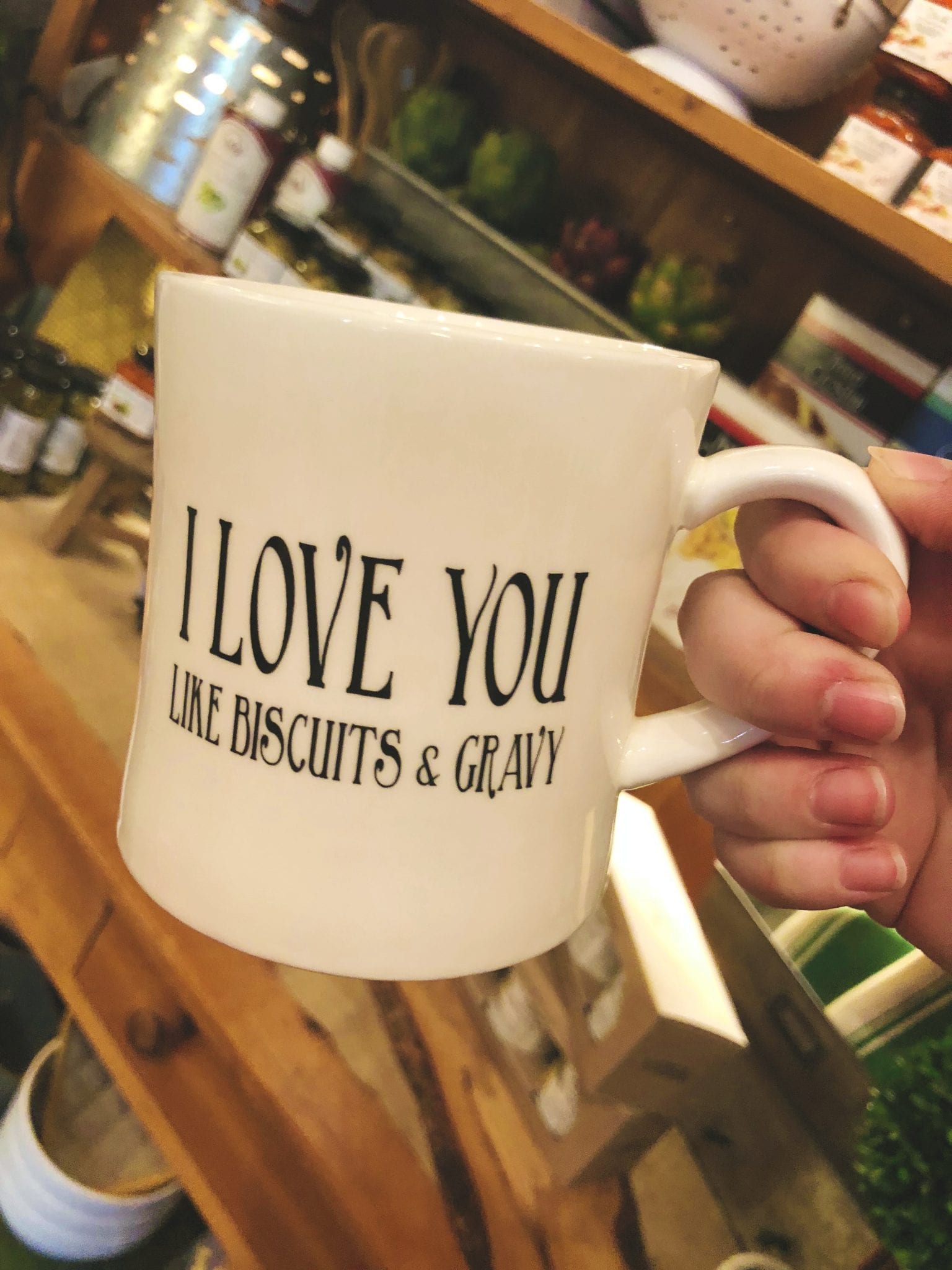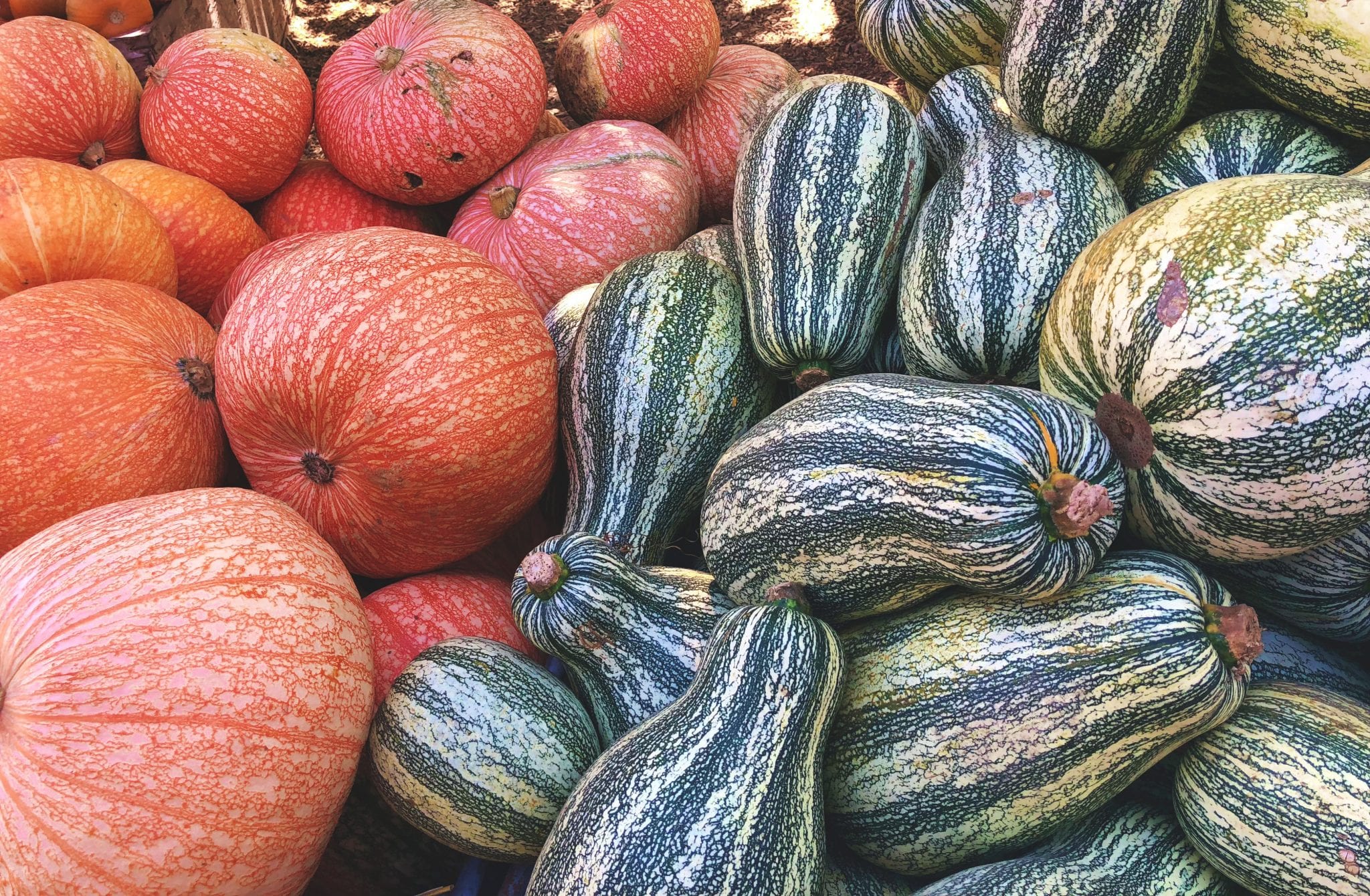 Last week my mom and I took a day trip to Avila Valley Barn in San Luis Obispo!  This particular farm holds a special place in my heart because it was one of the last vacations I got to spend with both of my grandparents.
Depending on your direction, the entrance will be slightly hidden so it can be easy to miss.  There is plenty of parking, and if you happen to go on a weekday, it will not be crowded.  When you first enter the farm, you are immediately greeted with goats and every single pumpkin you can imagine.  It's basically fall heaven.  Someone was there taking photos of her newborn next to the pumpkins, and it was the cutest thing.  EVER.
We ended up on a hayride leading us to a giant pumpkin field, and since it wasn't that busy, they were gracious enough to let our dogs join in on the fun.  I am STILL finding random pieces of hay in Penelope's hair…  I thoroughly enjoyed seeing all of the pumpkins, but to be honest, I was most intrigued by the sunflowers.
They also had an adult sized hay maze that we skipped, and a tiny hay maze for kids!  One of my deepest fears is getting trapped inside a maze.  Anyone else feel that way or just me?
It was cold enough that we were able to let the dogs nap in the car while we quickly walked through the shopping area.  They had so many amazing things to choose from.  Pies, canned goods, muffins… all home made!  I bought chipotle pistachios and German sauerkraut that was delicious.  Fun fact: I am OBSESSED with sauerkraut.  I liked it when I was younger, but our bond has only grown stronger over the years.
We ended our day at Baileyana, Tangent & True Myth Tasting Room in the Edna Valley!  Their main room is in an Independence Schoolhouse that was built in 1909.  We had our dogs accompanying us so we took advantage of their gorgeous outside seating.  Wine tasting is not usually a place I would prefer to bring Penelope, but it was extremely convenient that they were so pet friendly.  Extra brownie points for them!
Farm Hours:  9 – 6
Parking:  Free!
Entrance Fee:  Free!
Pet Friendly?  Yes, but they are NOT allowed in the in the produce stand.  Also worth mentioning:  Avila Valley Barn has a lot of farm animals so just be aware on how your dog might react.
All my love,