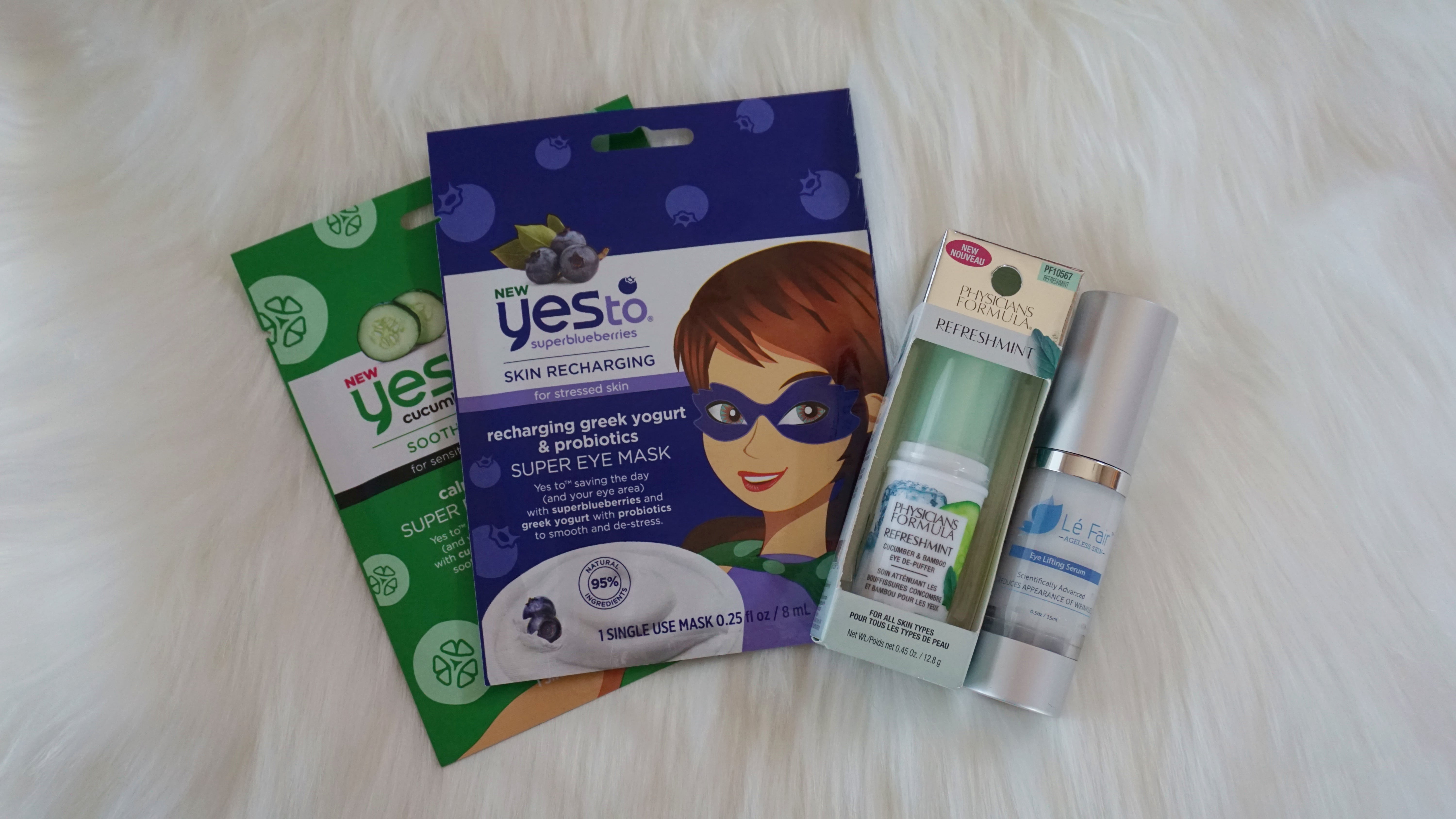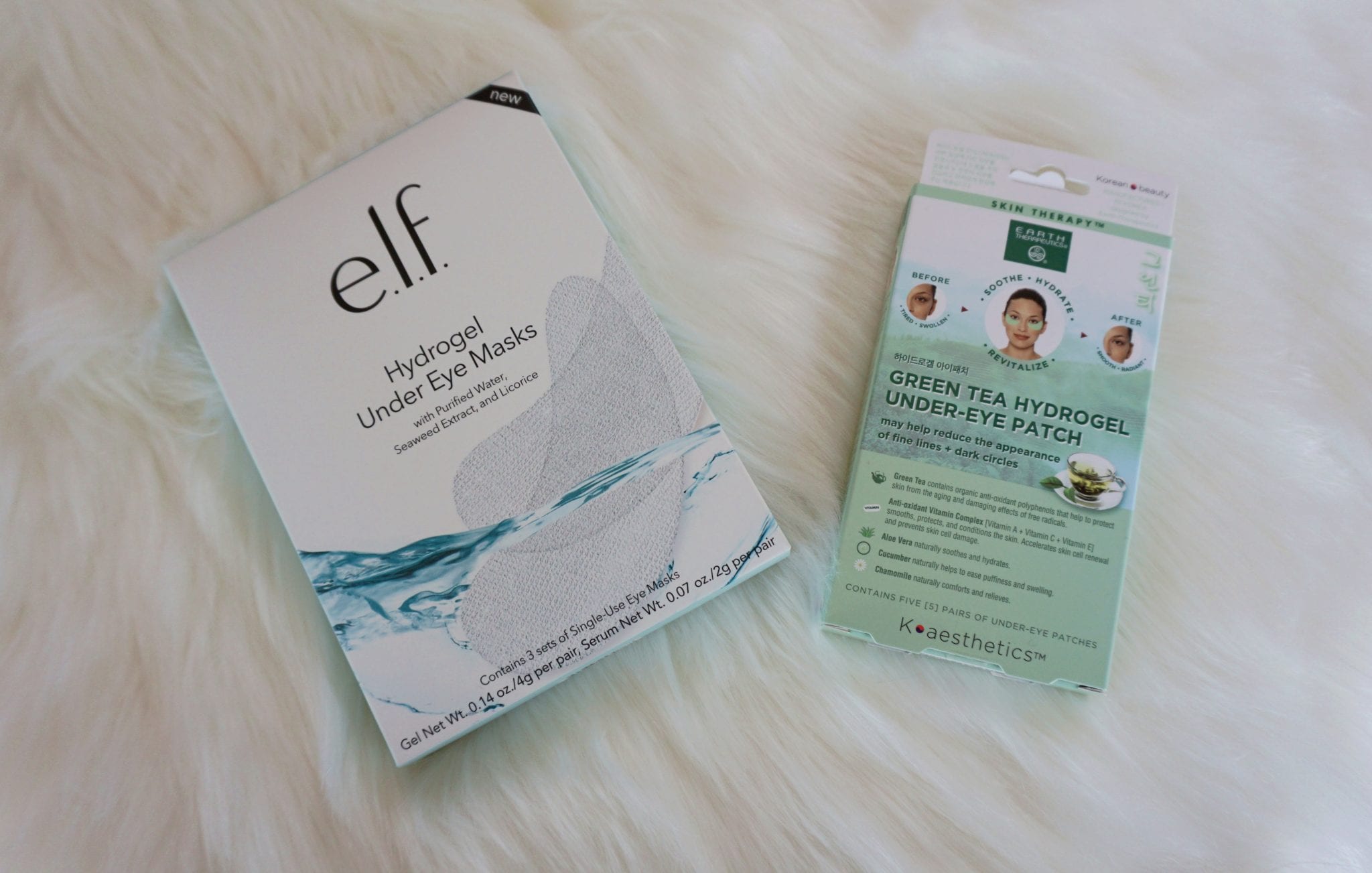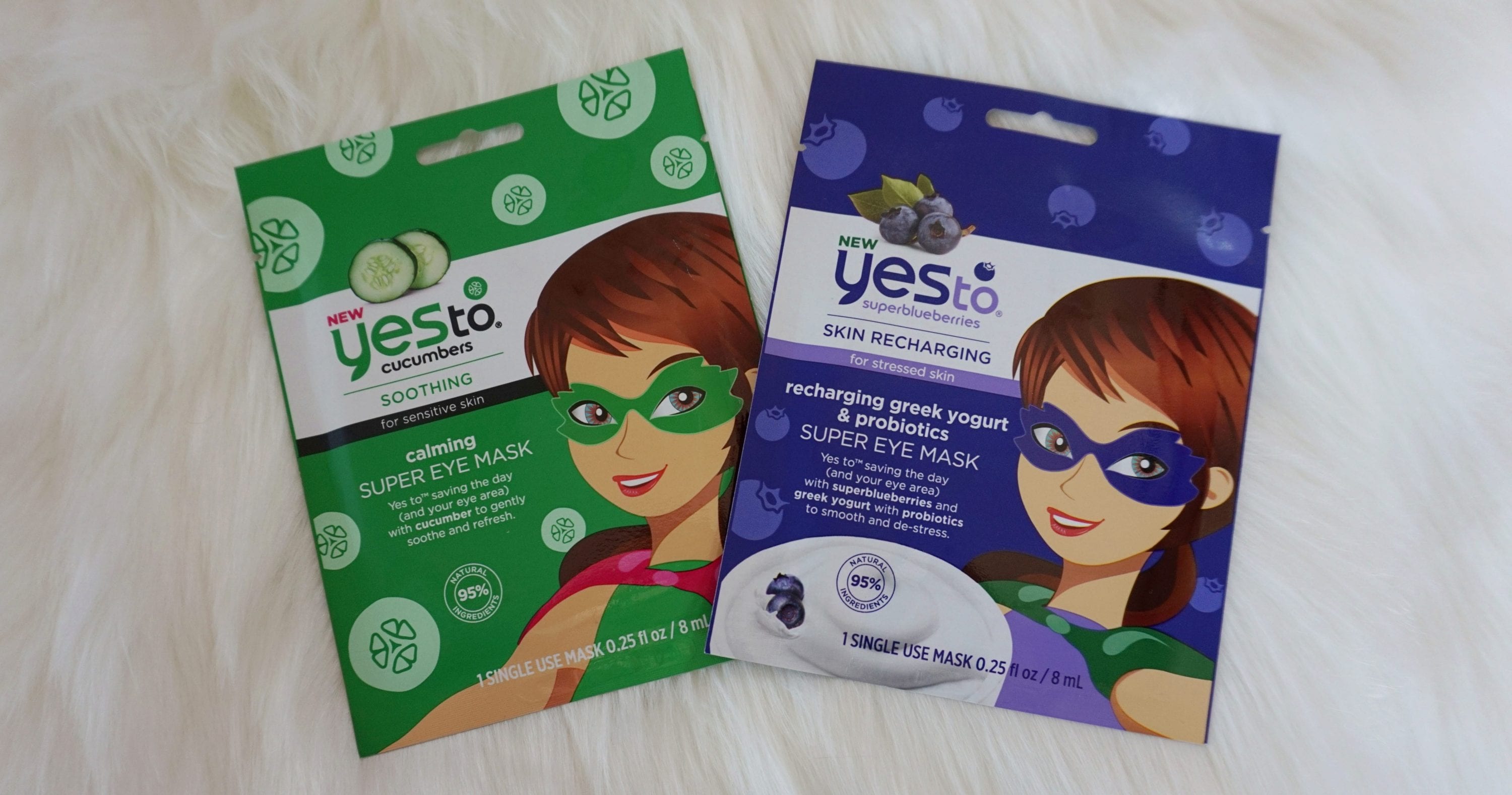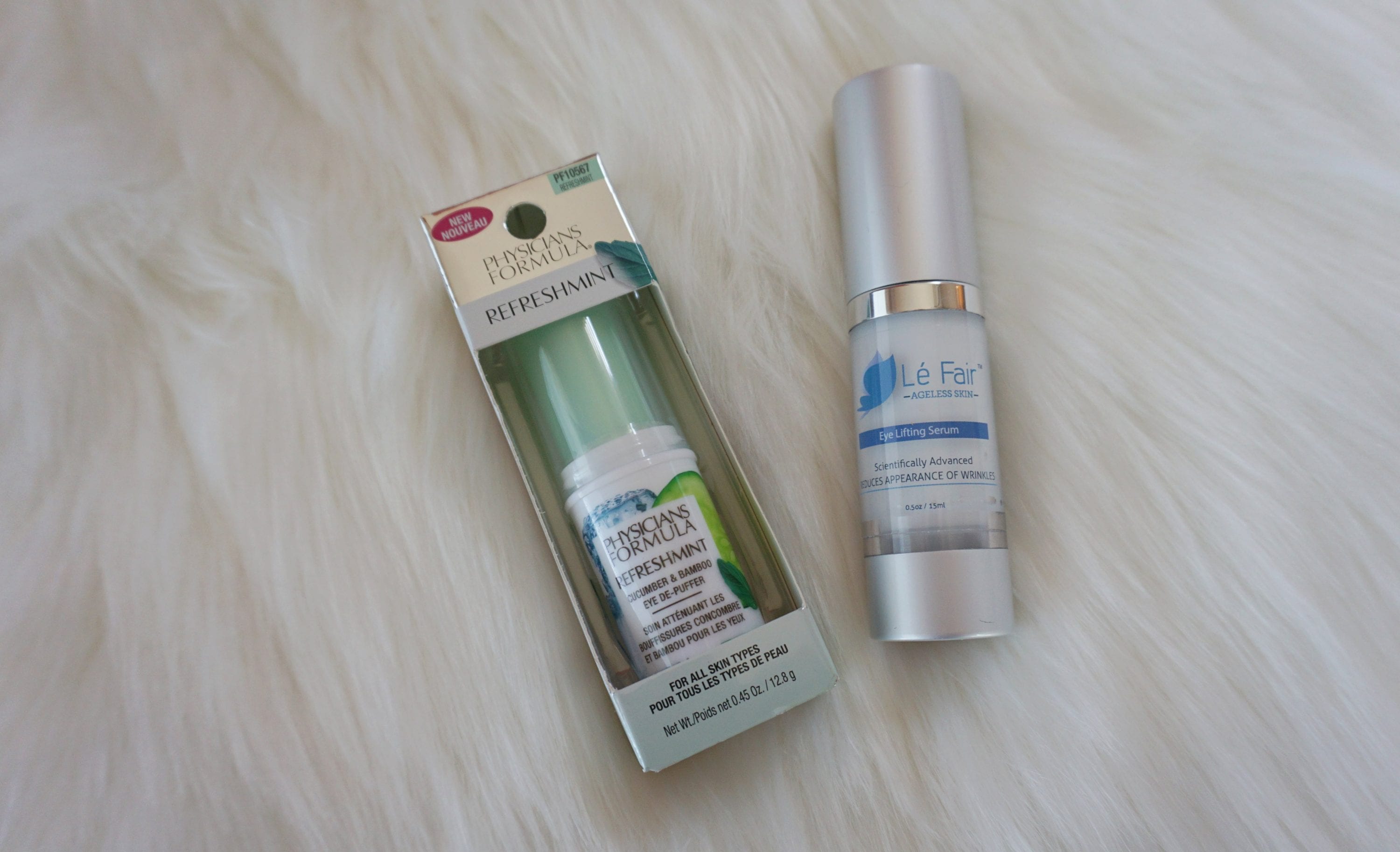 I have struggled with under eye bags and dark circles for as long as I can remember, and while I can't get rid of them completely, I have found a few things that help.  Here are my tried and true tips and tricks:
Sleep.  This is the most obvious tip, but I had to throw it in.  If you're not properly rested or running on empty, the most likely side effect will be bags under your eyes.  I happen to be a night owl so I completely understand the struggle of getting to bed on time.  It does make a difference in your skin and overall health though so try catching some extra Z's!
Drink Water.  At this point, I probably sound like a nagging mother, but I notice such a huge difference in my under eyes if I drink enough water.  You can slap the most expensive hydrating serums and lotions on your face, and the results probably won't last unless you're taking care of your skin from the inside out.  I will be the first to admit that water can get pretty boring after a while so try adding fruits and herbs to it!
Eye Masks.  In the past, I would only use eye masks before a special event.  Now I try my best to use one at LEAST once a week, sometimes more.  I don't necessarily think eye masks are miracle workers, but they definitely take the edge off.  I included some of my favorite masks in the photos above, and would highly recommend all of them (I am planning on writing a separate post dedicated to all of my favorite eye masks) !   The e.l.f. Hydrogel Under Eye Masks are extremely hydrating, and in my experience, the Earth Therapeutics Green Tea Hydrogel Under Eye Patch offers the quickest results.  Especially if it has been a rough night, and you need a little pick-me-up.  We've all been there!  The Yes To masks are really fun, and extremely calming.  If you suffer from allergies like me, I can almost guarantee that you will love them.  Also, try putting your eye mask in the refrigerator an hour or two before you plan on applying it.  It'll help even more with puffiness, and it will feel more refreshing!
Physicians Formula Refreshmint Cucumber & Bamboo Eye De-Puffer.  Or as I like to call it: my secret weapon.  I started using this a couple months ago, and it has quickly become a staple in my routine.  I apply it after I have washed and moisturized my skin and before makeup.  I also love it for days when I am not wearing any makeup because it gives my eyes a natural glow.  My favorite part about this Eye De-Puffer is the cooling sensation it leaves behind.  I can't say that it has made me excited about crawling out of bed in the morning, but it is a little bit easier thanks to this magical product.
Eye Cream.  I think everyone needs a good eye cream.  It doesn't matter your age.  Unfortunately, this is the part in my skincare routine that I usually forget, but I have been making an honest effort to be better about it.  I am currently using the Eye Lifting Serum that was sent to me by Lé Fair, and I am really enjoying it.  I don't think it has helped that much with puffiness.  However, it has drastically brightened and improved the texture under my eyes.  I love that it is a pump instead of a tub so it's easier to apply and keeps everything sanitary.
Honestly, I don't think doing just one of these things will make that big of a difference.  The real magic happens when you combine everything, and let it all work together.
If you have any tips and tricks to add, feel free to leave a comment, and tell me! ♡
All my love,